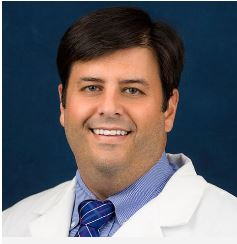 Melbourne, FL (PRWEB) May 28, 2017
Florida Pain Relief Group, a division of Physician Partners of America (PPOA), is proud to announce that Jorge Fernandez-Silva, M.D., has joined its new Melbourne pain clinic.
Dr. Fernandez-Silva's practice focuses on comprehensive interventional pain management, a specialty that concentrates on minimally invasive techniques to treat and manage many types of pain.
Dr. Fernandez-Silva is board-certified by the American Board of Anesthesiology with subspecialty certification in pain medicine.
A native of Miami, he attained his undergraduate degree from Florida International University and his medical degree from Loyola University Chicago Stritch School of Medicine. After his internship in general surgery, he completed training in anesthesia and pain medicine at the State University of New York (SUNY) Upstate Department of Anesthesia. There, he served as chief resident.
Dr. Fernandez-Silva spent 20 years in private practice in South Florida before coming to FPRG. Fluent in English and Spanish, he is passionate about offering all forms of pain care, and looks forward to serving the needs of patients in the Brevard County area. He joins a group of pain management specialists who rank among the most experienced in Florida.
For an appointment with Dr. Fernandez-Silva at Florida Pain Relief Group - Melbourne, 109 Silver Palm Ave., call (321) 735-6218. The clinic is open from 9 a.m. to 5 p.m. Monday through Friday. Same-day appointments are often available.
Dr. Fernandez-Silva will also see patients in Florida Pain Relief Group's clinic in Merritt Island, Fla.
About PPOA:
Started in 2013 and headquartered in Tampa, Fla., Physician Partners of America (PPOA), is a national healthcare organization focused on strengthening the doctor-patient relationship and improving patient outcomes. PPOA, and its affiliates – Florida Pain Relief Group, Texas Pain Relief Group, Texas Foot and Ankle Group, Urgent Care of Texas and National Medical Practices – share a common vision of ensuring the wellbeing of patients and providing their physician partners the opportunity to focus on the practice of medicine. This model allows physicians to be physicians, caring about patients and their needs in the face of ever more complex administrative requirements. For more information about Physician Partners of America, visit http://www.physicianpartnersofamerica.com.