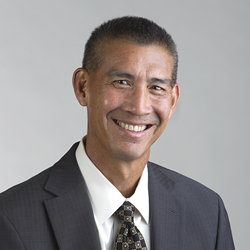 I fell in love with The Commercial Appeal, the people and Memphis. It's now part of my journey to make a difference in this organization
Fort Myers, FL (PRWEB) May 27, 2017
Michael Jung, president of The News-Press Media Group in Fort Myers, Fla., has been named president of The Commercial Appeal and the Jackson Sun, both part of Gannett's USA TODAY Network.
 
Jung, 59, a more than 30-year industry veteran, has been the interim president at The Commercial Appeal for two months.
 
He succeeds George Cogswell, who retired in January after five years as the Commercial Appeal's president.
 
"When I arrived in Memphis in late March for the first time I was on a temporary assignment as another career adventure," Jung said. "I fell in love with The Commercial Appeal, the people and Memphis. It's now part of my journey to make a difference in this organization."
 
Laura Hollingsworth, president of the USA Today Network-Tennessee, said Jung was an obvious choice.
 
"This is such a win for The Commercial Appeal, The Jackson Sun and our communities and businesses," Hollingsworth said. "Mike wanted to be here and sees the potential and opportunity to strengthen the business."
 
She added: "Mike will champion our brand and build connectivity and partnerships to a new level."
 
It was also announced today that William (Bill) Barker, Southwest Florida Regional President for Gannett and the USA Today Network, will assume the role of president of The News-Press Media Group. The News-Press Media Group produces news-press.com, The News-Press, Cape Life, Grandeur and Parent & Child magazines along with a variety of publications and community events, such as its Market Watch Real Estate summit and the Southwest Florida Sports Awards.
 
Barker said that for more than 130 years the staff of The News-Press has been dedicated to serving the region and "today is more committed than ever to the mission of helping strengthen the communities we serve and helping businesses grow in Cape Coral, Fort Myers and all of Southwest Florida." Barker is president of the Naples Daily News and oversees the Tallahassee Democrat and the Pensacola News Journal.