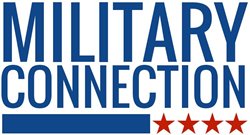 We are excited to see continued and tremendous month-to-month growth
Simi Valley, CA (PRWEB) May 30, 2017
Gregory Media, Inc. is excited to announce that MilitaryConnection.com, its flagship website for active duty military, Guard and Reserve members, veterans, retirees and their families and supporters surpassed 1.2 million monthly page views milestone by the third week of May, 2017, as measured by Google Analytics.
"We are excited to see continued and tremendous month-to-month growth," said Military Connection CEO Debbie Gregory. "Great thing are in store for the website, including a soon to be released app to accommodate our users who are accessing our site via cellular devices and tablets."
The app, available for both Apple and Android devices, was developed in-house by the Military Connection IT department, with the goal of making it extremely user friendly for the hundreds of thousands monthly unique visitors who rely on the website daily.
To fuel continued growth, the website utilizes the reach of their combined social media platforms, which boasts more than 830,000 combined fans and followers. Additionally, Military Connection's newsletter goes out to their database of more than 200,000 emails, many of them belonging to groups and organizations that further disseminate the valuable information within it. And last, but not least, the MilitaryConnection.com Blog has daily posts containing the news and information that their users have come to rely on.
Military Connection is one of the best online venues to get out the word for employers with jobs, colleges and universities seeking students and companies with excellent products and services. The web site also works with a multitude of extraordinary non-profits within the military and veteran communities and facilitates win/win partnerships.
There's a reason why the company's slogan is "When the next tour is back home, it's on MilitaryConnection.com, the Go-to Site."
About Military Connection
MilitaryConnection.com, a division of Gregory Media, Inc. has been named a Top 100 Employment Webs Site by the International Association of Employment Web Sites for the prior five years. Additionally, in 2015, the website received the prestigious Users' Choice Award. MilitaryConnection.com takes great pride in using its significant reach to assist, provide resources and facilitate win/win partnerships with wonderful non-profits, associations and government agencies serving military and veterans. MilitaryConnection.com features thousands of pages of resources and information. There is something for everyone including, but not limited to: a Job Board and Virtual Job Fair, comprehensive Post 9/11 GI Bill education information, a directory of thousands of scholarships, a Veteran school directory, databases of benefits news, press releases, special events, pay charts, service directories, commissaries & exchanges, golf courses and more.