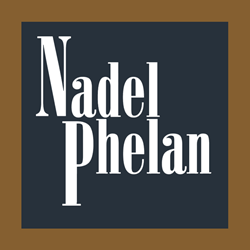 We measure success by the success of our clients.
SCOTTS VALLEY, Calif. (PRWEB) May 30, 2017
Nadel Phelan, Inc, today announced that it has been selected for the "Business Hall of Fame" by the Silicon Valley Awards. This distinction is given to a small group of companies that have won the Best of Silicon Valley Award for three consecutive years.
For over 20 years, Nadel Phelan has maximized the visibility of its global clients' diverse offerings by drawing on its extensive knowledge of technology and current market trends, award-winning communications skills and long-standing relationships with key journalists and analysts.

Keeping current to drive results: Nadel Phelan has evolved with the technology landscape and employs a combination of powerful tools to broadcast client messages, from tried-and-true press releases and briefings to content marketing and social media.
Earned trust: Nadel Phelan is a trusted name in high tech PR, consistently securing the attention of relevant journalists and industry analysts. These efforts raise awareness and solidify thought leadership for Nadel Phelan's worldwide client roster.
A high-touch approach: Nadel Phelan listens to the client's business goals, assesses the market opportunities and strategizes a plan to execute success.
The Silicon Valley Award Program honors the achievements and accomplishments of local businesses throughout the Silicon Valley area. Recognition is given to those companies that have shown the ability to use their best practices and implement programs to generate competitive advantages and long-term value.
Cara Sloman, executive vice president, Nadel Phelan, said: "This recognition from Silicon Valley Awards is a testament to the deep bench strength and diligence of the Nadel Phelan team. We measure success by the success of our clients. For more than two decades, we continue to deliver strategic and tactical support to assist our clients to grow and outmaneuver the competition. With 92 acquisitions and 18 IPOs Nadel Phelan delivers results."
About Nadel Phelan, Inc.
Nadel Phelan, Inc. specializes in comprehensive public relations and marketing for a roster of clients ranging from venerable industry giants to innovative startups. By combining high-level industry knowledge with in-depth technology experience, Nadel Phelan provides its clients with the strategic and tactical services necessary to establish and maintain global marketplace awareness essential in obtaining and preserving a competitive edge. Nadel Phelan is headquartered in Silicon Valley, California. For more information please visit http://www.nadelphelan.com or call 831-439-5570.