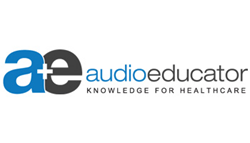 There must be a process to promptly resolve any grievance under Section 1557, and hospital staff must follow the hospital grievance and complaint policy, which should be approved by the board.
Durham, NC (PRWEB) May 30, 2017
AudioEducator, a division of audio conference and corporate education leader ProEdTech, will host the live webinar "Grievances and Complaints: What Hospitals Should Know About the CMS and Joint Commission, DNV Standards and OCR" with industry veteran Sue Dill Calloway, RN, MSN, JD, on Tuesday, June 06, 2017 at 1:00 pm ET. This session will address CMS, Joint Commission (TJC) and Office of Civil Rights (OCR) standards for grievances and complaints, along with the OCR requirements under Section 1557 of the Affordable Care Act (ACA) and what needs to be done to ensure compliance.
The CMS grievance requirements are a frequent source of investigation, and CMS perennially identifies them as problem areas for hospitals.
Many hospitals are confused by the number of regulations and the detailed compliance requirements for this problematic standard. Most hospitals that accept federal reimbursement must be in compliance with the CMS Conditions of Participation (CoPs). Hospitals must have a grievance procedure and a compliance coordinator to investigate any grievances alleging noncompliance, including discrimination. There must be a process to promptly resolve any grievance under Section 1557, and hospital staff must follow the hospital grievance and complaint policy, which should be approved by the board.
In this live webinar, expert speaker Sue Dill Calloway, RN, MSN, JD, will discuss the interplay of CMS, TJC and OCR standards for grievances and complaints. Hospitals will specifically learn about TJC standards on complaints and how these crosswalk to the CMS grievance interpretive guidelines. Additionally, Sue will cover what is now required to be documented in the medical record.
This live webinar is a must-attend for staff from all hospitals and will help consumer advocates or patient advocates, chief operating officers (COO), nurses responsible for direct patient care, and nurse managers to:

Understand why all hospitals that receive reimbursement for Medicare patients must follow the CMS conditions of participation on grievances
Review CMS's regulations regarding grievance committees
Discuss TJC's complaint standards in the Patient's Right (RI) chapter
Know how patients must be provided with a written notice that includes the steps taken to investigate the grievance, the results and the date of completion
Comply with OCR's requirement for hospitals to have a process to handle grievances related to discrimination under Section 1557
For more information and to register, visit: https://www.AudioEducator.com/hospitals-and-health-systems/grievances-and-complaints-cms-requirement-for-hospitals.html.
About ProEdTech
ProEdTech is a leading source of knowledge and training for professionals in over 15 industries, serving individuals, businesses and their employees around the globe. It offers webinars, online conferences, seminars, boot camps, books, DVDs, white papers, industry reports and other learning tools from industry experts and insiders who provide a fresh perspective on key issues, trends and regulations in order to simplify governance, risk and compliance (GRC) for enterprises and industry professionals.
ProEdTech's AudioEducator webinars offer updates, regulatory knowledge and information on the latest news in various medical specialties, as well as coding and billing updates, and analysis of regulations that affect ambulatory surgical centers, home health, long term care and hospice facilities, hospitals and healthcare systems, health insurers and physician practices. Webinars are also offered through AudioSolutionz in the technology, human resources, construction and housing, ICT and telecom, manufacturing, consumer packaged goods and retail, safety and security, transportation, energy and environment, education, trade, and chemicals industries. ProEdTech's Eli Financial platform offers tax and banking professionals, focusing on providing high-quality online training products customized for U.S. lenders and tax practitioners that include the latest updates from the IRS, CFPB and other regulatory authorities. Lawyers across the United States depend on Eli CLE for top quality online continuing legal education (CLE) programs, which can be completed for MCLE credits.
ProEdTech regularly provides professionals the opportunity to get answers to their most complex questions directly from experts, without having to attend costly live conferences. To learn more, visit: http://www.proedtech.com.