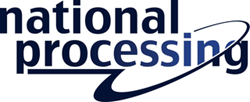 Lindon, Utah (PRWEB) May 31, 2017
National Processing, a trusted leader in merchant payment processing, today announces the launch of the Trusted Opportunity Program (TOP).
TOP is an innovative affiliate program that enables entrepreneurial-minded individuals to create an income stream. Individuals can simply refer anyone processing payments, including their own business, thus creating a mutually beneficial arrangement. This opportunity provides top-rated payment processing while generating residual income for participants.
"The reason we created TOP is to get the word out about National Processing's industry-leading solutions," said CEO Wayne Hamilton. "We provide 100 percent satisfaction and guaranteed savings."
By connecting business colleagues with NP's Trusted Opportunity Program, participants earn a percentage of every merchant's processing. Participants can earn up to 50 percent on merchants referred personally and up to 10 percent of their entire affiliate network. This unique angle in direct selling defies the traditional model by not requiring a setup fee, a monthly commitment, long hours or home meetings. This allows participants to enjoy extra income simply by referring businesses.
"We have built our business on trusted relationships," said Hamilton. "We now want to lead the disruption of the industry by enabling the public to participate in sharing up to 50 percent of the residual income."
About National Processing
National Processing is an award-winning merchant processor servicing thousands of companies in the United States and Canada by providing trustworthy, transparent and efficient credit card, ACH and online merchant services.
TOP is a win-win relationship. Merchants save money on processing and individuals build lifetime residual income.
For more information, please visit nationalprocessing.com/top or call (800) 403-7519.