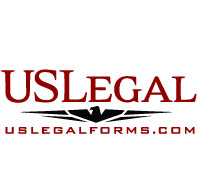 Build USLegal allows us to partner with top attorneys, legal experts, writers, and companies to provide legal content and services that the public needs
Jackson, MS (PRWEB) May 01, 2017
USLegal, Inc. today announced it will now offer hosting and technical support services for legal blogs and websites as an expansion of its Build USLegal program. In addition to connecting a wealth of legal resources through one of the nation's top legal portals, the initiative enables content to be enhanced by a community of subject matter experts and increases relevant product offerings for consumers.
"Build USLegal allows us to partner with top attorneys, legal experts, writers, and companies to provide legal content and services that the public needs," said USLegal CEO Frank D. Edens. "We have an ever growing audience of 2.5 million unique site visitors a month and we welcome legal contributors and service providers who can help us better serve our customers."
Specifically, the Build USLegal program consists of the following:

Enables participants to operate sub-domains such as legal blogs or websites which provide legal content, products and services through USLegal.com
Invites attorneys and legal experts to submit articles with author byline.
Invites individuals and companies to become regular contributors and to manage content areas on USLegal.com
Enables attorneys to sponsor practice area listings in USLegal's Attorney Directory
Enables advertisers to market their products to USLegal's growing customer base
USLegal will set up agreements with each participant depending on their level of interest, contribution, and product or service offering.
Click here for more information on joining Build USLegal.
About USLegal, Inc.
USLegal, Inc. is a multi-faceted legal publishing company which provides online legal solutions for attorneys, small businesses, and consumers. Its web properties include USLegal.com, USLegalForms.com, and FormsPass.com. Founded in 1997 and nationally endorsed by financial radio talk show host Dave Ramsey, USLegalForms.com has earned its reputation as the largest, oldest, and most acclaimed source for downloadable legal forms on the Internet. USLegal has also been recognized as the best legal forms company from 2006-2016 by Top Ten Reviews in all categories, including forms, features, customer service and ease of use. Visit USLegal.com now to find out more about our products and services.
Media Contact:
Carrie Criado
Chief Marketing and Communications Officer
USLegal, Inc.
carrie(dot)criado(at)uslegal.com
(281) 616-5957