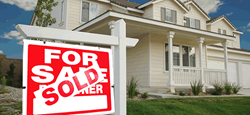 "Agents and home sellers are teaming up to take advantage of this hot market, it's the perfect time!" Monica Monte, Chief Marketing Officer - AdvantageU
Rochester, NY (PRWEB) May 04, 2017
Effective immediately, AdvantageU has embarked on a national campaign to inform home owners of the unusually high demand for residential real estate. "There is a shortage of inventory across the U.S.," says Isaiah Colton, Advantage U CEO. "The timing is especially critical as the real estate industry is in the midst of its "Spring Market," generally the busiest time of the year for home sales in most markets," continued Colton. The AdvantageU campaign has focused its efforts on re-engaging existing homeowners who had a property on the market that didn't sell for whatever reason and may be unaware of the current strong "Sellers' Market" in most areas of the country.
According to a recent article published by U.S. News and World Report, home ownership in the U.S. is at its lowest point in decades. "There simply aren't enough homes on the market to keep up with demand," according to the report. Historically low interest rates alone aren't enough to combat low inventory and rising home prices, ". . . leaving those who don't already own a home with fewer options." More than eight in 10 Americans believe that purchasing a home is a good financial decision and 61% of renters say that eventually owning a home is one of their highest personal priorities.
AdvantageU is a Home Sellers' Resource and advocacy group that specializes in matching home sellers across the country with top real estate professionals in their market. It also provides sellers with free educational materials and resources through blogs, videos, social media, webinars, fairs and other means. Laser focused, AdvantageU has been actively engaging potential home sellers to help solve the inventory shortage and significantly boost the number of available single family homes.
1. U. S News and World Report http://www.usnews.com/news/articles/2016-09-20/ask-an-economist-whats-happening-with-the-housing-market
2 NAR 2015 Housing Pulse Survey