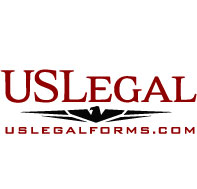 Jackson, MS (PRWEB) May 03, 2017
Weather can be quite unpredictable during spring storm season as evidenced by last weekend's volatile events which produced late season snow and blizzards across the Plains, heavy rains and flooding in the Ozarks, and deadly tornadoes in Texas. Forecasters are predicting more chance of strong storms across the Gulf Coast and central United States today and in the east later this week.
USLegal CEO Frank D. Edens says whether it is a severe weather event, natural disaster or other crisis situation, getting legal affairs in order is always a good idea to be prepared for life's unforeseen events.
"We hear people talk about the importance of financial planning all the time, but not enough attention is brought to the idea of legal planning. We have seen over and over during severe weather outbreaks that not only tragically are lives lost and people injured, but also homes and property including important legal papers are destroyed," said Edens. "That is one of the reasons USLegalForms.com created a Life Documents Resource Center as a public service and why we continue to offer tools and information to help the public understand the importance of legal planning."
Edens has five recommendations to assist individuals in being better legally prepared for life emergencies:
1) Conduct an annual LegalLife checkup. USLegal has an online questionnaire designed to assist individuals in understanding the current state of their legal affairs. Visit the LegalLife Resource Center for more details.
2) Draft Will, Living Will, and Power of Attorney forms. Documents can be prepared by consulting attorney in your local area. Individuals can also prepare legal forms on their own by downloading state-specific documents online. USLegalForms.com offers a number of personal planning packages with essential legal forms for individuals, married couples, new parents, those serving in the military, and others.
3) Create a life documents file which is a collection of important legal papers. The file can include identification records such as birth certificate, social security card, and copy of driver's license or other photo ID. In addition, consider including contracts, deeds, insurance policies, medical records, photos, and a financial assets inventory. Maintaining records together in one place is beneficial in the event of an emergency when you may need to "grab your documents and go."
4) Store important papers in a secure place such as a home safe or bank safe deposit box. Since these are vital records with lots of personal information, maintaining them in a secure location is necessary to prevent the misuse of your information.
5) Tell someone you trust about the location of your important documents. It can be an attorney, relative or close friend. Situations may arise where you are unable to communicate with your loved ones, such as if you are severely injured in an accident, and a least one person should know the location of your important papers. You might also keep a backup copy of important records with an attorney if you have one or with a family member.
For more information, visit USLegal.com.
About USLegal, Inc.
USLegal, Inc. is a multi-faceted legal publishing company which provides online legal solutions for attorneys, small businesses, and consumers. Its web properties include USLegal.com, USLegalForms.com, and FormsPass.com. Founded in 1997 and nationally endorsed by financial radio talk show host Dave Ramsey, USLegalForms.com has earned its reputation as the largest, oldest, and most acclaimed source for downloadable legal forms on the Internet. USLegal has also been recognized as the best legal forms company from 2006-2016 by Top Ten Reviews in all categories, including forms, features, customer service and ease of use. Visit USLegal.com now to find out more about our products and services.
Media Contact:
Carrie Criado
Chief Marketing and Communications Officer
USLegal, Inc.
carrie(dot)criado(at)uslegal.com
(281) 616-5957