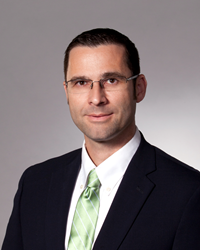 (PRWEB) May 30, 2017
Cherry Bekaert LLP ("the Firm"), recognized as one of the leading public accounting firms in the nation, is pleased to welcome Jason C. Hall, CPA, as a Tax Partner in the Firm's expanding Raleigh-Durham practice.
Hall brings to Cherry Bekaert over 15 years of public accounting experience. As Tax Partner, he will provide tax consulting and compliance services to promote the growth aspirations of middle-market businesses and high-net-worth individuals. He will advise clients in the real estate, healthcare, and venture capital sectors regarding tax minimization, complex transactions and accounting methods. In addition, Hall will serve as a member of THInc, Cherry Bekaert's specialty practice catering to the innovative needs of the Technology, Health & Life Sciences and Industrial sectors.
"Jason is a distinguished tax professional with a proven track record of helping clients reach their business objectives," said J. Scott Duda, CPA, Managing Partner for Cherry Bekaert's Raleigh-Durham practice. "Adding Jason is a key ingredient in our plans to expand our presence in the Research Triangle Park area."
Prior to joining Cherry Bekaert, Hall was a tax director at a national CPA firm in Raleigh. His background also extends to working at Big Four firms for a combined nine years.
As a Certified Public Accountant licensed in North Carolina, Hall is a member of the American Institute of Certified Public Accountants (AICPA) and the North Carolina Association of Certified Public Accountants (NCACPA). He is a graduate of Brigham Young University, where he received a Bachelor of Science degree and a Master of Accountancy degree.
About Cherry Bekaert LLP
As a nationally recognized, growth-oriented firm, Cherry Bekaert has the resources to take your business as far as you want to go. The Firm's industry specialists already know your marketplace, so they can help you make the most of emerging opportunities while minimizing compliance headaches. With their down-to-earth style and wealth of practical advice, you will find Cherry Bekaert an indispensable part of your team.
Ranked among the largest accounting firms in the country, Cherry Bekaert specializes in offering solutions that impact their clients' ability to grow. For more than 65 years, global corporations, private businesses, government entities, nonprofits, emerging firms and successful individuals have relied on Cherry Bekaert to guide them forward as their growth partner.
Cherry Bekaert LLP is an independent member of Baker Tilly International. Baker Tilly International is the world's 8th largest accountancy and business advisory network by combined fee income of its independent members. Baker Tilly International member firms specialize in providing accountancy and business advisory services to entrepreneurial, growing businesses and mid-market listed corporates worldwide. | cbh.com