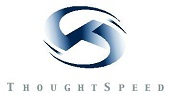 "The innovation and efficiencies are realized through our software's ability to consolidate orders with multiple suppliers and warehouses," says Ken Will, ThoughtSpeed's CEO.
Mississauga, Ontario (PRWEB) May 31, 2017
Healthcare's spending crisis, particularly in Ontario, has been dominating the news in 2017. First, we heard from Ontario's financial accountability office that the province must remove $2.8 billion from health spending by 2019. Then the Ontario Chamber of Commerce published a report arguing for more efficient procurement and supply chain processes. And now the Institute of Fiscal Studies and Democracy says the federal government has to come up with more cash.
Amidst this melee, there have been few specifics on how the system can save money. But one Canadian technology company, ThoughtSpeed eCommerce Ltd., has evolved its cloud-based offering to position it as a major player, driving advanced capabilities from its experience providing a SaaS-based order management system for the Canadian Pharmaceutical Distribution Network (CPDN). CPDN is a group of 25+ pharmaceutical companies that supply their products to over 800+ hospitals in Canada using integrated technology and distribution services to lower drug costs.
"The innovation and efficiencies are realized through our software's ability to consolidate orders with multiple suppliers and warehouses," says Ken Will, ThoughtSpeed's CEO. "This creates significant cost savings and moves beyond pharma and into medical-surgical devices and consumables."
Recent enhancements to the ThoughtSpeed Order Management Solution include Demand Planning and Forecasting, Credit Card Processing and Two Factor Authentication (2FA) for controlled substance orders.
The ThoughtSpeed technology could take the Canadian healthcare supply chain toward an Amazon model. However, despite the company's ability to ensure custom pricing in a multi-channel, multi-supplier environment, the healthcare sector has been slow to respond, with the mainstream news focusing on the problem and not the solution. The report from the Ontario Chamber of Commerce, for example, devotes considerable space arguing for a framework for modern supply chain practices – but with few specifics on the technologies that will drive this change.
"Right now, wholesale ordering in healthcare is a black hole," says Mike Neary, ThoughtSpeed's VP Business Development. "But we've developed a system that supports one-stop shopping, with full inventory, contract & pricing visibility, which drives operational efficiencies and reduces overall costs. It's the Amazon model for Canadian healthcare, which allows any supplier to ship directly."
This shift toward a consolidated, nimble, and more consumer-oriented approach has been in the air for years, but there has been little news of a technological solution because it was assumed that Canada's single-payer system, and its centralized funding models, tended to support traditional B2B technologies. This is certainly true of Ontario's Shared Services organizations (SSOs).
"We bought SAP, and we coordinate Ariba for contract management," says David E. Yundt of Plexxus, an SSO that represents 10 hospitals in Ontario. "SAP is used for supply chain and finance, and Ariba is primarily run for contract management. These are complex projects – there was no way any of the hospitals could have hoped to have implemented that solution on their own. It took us 3.5 years to get SAP running, and another year to get the data cleaned up. Only then can we leverage the advantages."
To date, Yundt says that Plexxus's common information technology platform, which the hospitals share for the supply chain finance function, has saved them upwards of $100 million. That's significant, and speaks to the advantages of having an SSO manage a common IT system on behalf of a group of hospitals. But it remains the tip of the iceberg in terms of potential savings.
"Our experience with CPDN is a good indication of where future savings can be found," says Will. "ThoughtSpeed can handle a range of different products, from multiple manufacturers and third party warehouses."
Despite the fact that the demand for technological innovation in the supply chain is strong, the perception persists that the Canadian system somehow precludes an Amazon-type solution. Nothing could be further from the truth – there has been plenty of research to support that this is the direction we need to be heading in.
"Certainly in shared procurement and order management systems, shared financial systems – in those types of administrative areas, there are significant opportunities to drive down costs," says Susanne M Flett, President and Founder of Healthtech Consultants in Toronto. "We've seen a number of studies that show where there are opportunities here."
The problem has been that a fragmented system results in fragmented solutions. But the trend toward consolidation – as was highlighted recently with Saskatchewan's decision to amalgamate its 12 health regions into one authority – is shining a spotlight on the role of technology. And here is where ThoughtSpeed's role with CPDN is instructive.
"As an additional benefit to CPDN members, they now have a complete and accurate understanding of what the hospitals have ordered," says Will. "They know which drugs are ordered, in what quantities, the frequency, the date – everything, in real time. They also benefit from the unique ability to allocate limited stock equitably."
This is different from traditional ordering solutions. Using the ThoughtSpeed system, orders are direct from the manufacturers with no wholesaler's markup. Without a middle man, many-to-many procurement becomes viable – something that is sorely lacking in the healthcare supply chain in Canada. And, of course, this can apply well beyond pharmacy to include consumables, consumer package goods, and medical-surgical devices.
"As it works today, for the same product, there are multiple contracts for different hospitals or groups of hospitals," says Neary from ThoughtSpeed. "We can provide provincial government administrators with a solution which provides visibility into all pricing variances hospital by hospital, or region by region."
Given that CPDN has proven that ThoughtSpeed can integrate with a range of ERP and warehouse systems – some of them home grown – there is, in effect, no technological barrier to larger scale integration. The opportunity exists for provincial governments to use one tool, with all ordering managed under a single umbrella.
"Our software is currently used in every hospital in Ontario," says Will. "With centralized catalogues and pricing, administrators can easily and effectively manage contracts across the entire province."
Some of the resistance to change is as much cultural as technological, given that inefficient systems tend to employ more people. However, as the healthcare spending crisis deepens, the pressure to embrace technologies that drive a more efficient supply chain will increase dramatically. The good news is that those technologies already exist.
Portion reprinted, with permission, CANADIAN HEALTHCARE TECHNOLOGY April, 2017
http://www.canhealth.com