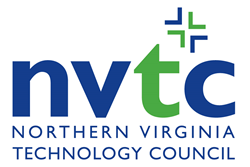 Herndon, VA (PRWEB) May 31, 2017
The Northern Virginia Technology Council (NVTC) announced today new speakers for its inaugural Capital Health Tech Summit on June 15, 2017 at the Inova Center for Personalized Health.
The Capital Health Tech Summit will showcase how the intersection of commercial, government and academic assets makes Greater Washington the epicenter for innovation and opportunity in the health technology sector.
Office of the National Coordinator for Health IT (ONC) National Coordinator for Health Information Technology Dr. Don Rucker is the newest Summit keynote. Dr. Rucker joins keynotes Sen. Tim Kaine (D-Va.) and University of Virginia Executive Vice President for Health Affairs Dr. Richard Shannon.
Panel discussions will feature experts from world leading healthcare organizations, universities and firms developing the latest health technologies and will cover such topics as data analytics in the continuum of health, cybersecurity, pharmacogenomics, telehealth and remote patient monitoring, and the latest health innovations. New panelists include:

Dr. Houda Hachad, Chief Science Officer, Translational Software
Suzanne Hall, Managing Director Advisory Services, PwC
Steven Hubbard, Senior Innovation Architect and Advisor to the CTO and Director of Innovation, FDA
Sanjay Koyani, Acting Executive Director for Innovation, Immediate Office of the Secretary, U.S. Department of Health and Human Services
Dr. Stephen Morgan, Senior Vice President and CMIO, Carilion Clinic
The Capital Health Tech Summit will deliver tremendous business development and educational value to the entire technology community, providing an unprecedented opportunity to promote the region's health technology assets and connect people, companies and national policymakers. View the Summit agenda here.
DATE:
June 15, 2017
TIME:
7:00 a.m. – 4:30 p.m.
LOCATION:
Inova Center for Personalized Health
3225 Gallows Rd
Fairfax, VA 22037
Directions to Inova Center for Personalized Health
REGISTRATION:
To register as a member of the press, please contact Alexa Magdalenski at 703-904-7878, ext. 207 or email amagdalenski(at)nvtc(dot)org.
The event is free for press, but advanced registration is required. Press credentials are required for entry.
# # #
The Northern Virginia Technology Council (NVTC) is the membership and trade association for the technology community in Northern Virginia. As the largest technology council in the nation, NVTC serves about 1,000 companies from all sectors of the technology industry, as well as service providers, universities, foreign embassies, nonprofit organizations and governmental agencies. Through its member companies, NVTC represents about 300,000 employees in the region. NVTC is recognized as the nation's leader in providing its technology community with networking and educational events; specialized services and benefits; public policy advocacy; branding of its region as a major global technology center; initiatives in targeted business sectors and in the international, entrepreneurship, workforce and education arenas; and the NVTC Foundation, a 501(c)(3) nonprofit charity that supports the NVTC Veterans Employment Initiative and other priorities within Virginia's technology community. Visit NVTC at http://www.nvtc.org.