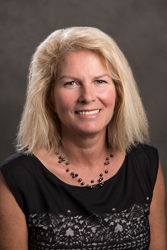 Debra's an excellent addition to the LifeCare team...We couldn't be more thrilled to have her aboard
SHELTON, CT (PRWEB) May 31, 2017
LifeCare, Inc. (http://www.lifecare.com), the industry leader in work-life services, is pleased to announce that Debra Baldwin has joined the company as Vice President of Sales.
"Debra's an excellent addition to the LifeCare team," says Peter Burki, CEO of LifeCare, "she brings us tremendous experience with work-life services and has a unique eye for identifying the right solutions for clients and prospects. We couldn't be more thrilled to have her aboard."
In her new role, Debra will offer LifeCare's award-winning services to companies across the country. Some of the more popular programs include Backup Care Connection, Mothers@Work, MoneySense, and Leave Coach.
"I'm so excited to be with the world's premier work-life provider," says Debra, "and can't wait to help clients nationwide with our amazing services and people."
Before coming to LifeCare, Debra spent 25 successful years serving the work-life sector. More recently, at Bright Horizons and WFD. Throughout her career, Debra has worked with many Fortune 500 and "Best Places to Work" companies to assess, develop, and implement organizational strategies in the areas of work/life, diversity & inclusion, and well-being.
Debra holds an MBA and MSW from Boston College with a certificate in gerontology.
About LifeCare
LifeCare provides employer-sponsored work-life benefits to 61,000 clients, including Fortune 500 companies and large branches of the federal government, representing 100 million members nationwide. In addition to child and backup care solutions, LifeCare also provides a full suite of work-life solutions that save members time with personal life needs such as: elder care, legal and financial issues, health and everyday responsibilities. LifeCare also operates LifeMart, an online discount shopping website that provides real savings on everyday products and needs. LifeCare is headquartered in Shelton, CT. and can be found online at http://www.lifecare.com.