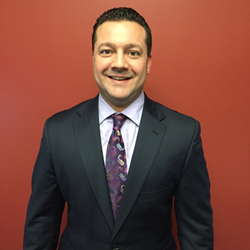 Our new portfolio of chat products, combined with sales and support teams that are second-to-none, cement our status as the premier chat provider for the auto industry
Tarpon Springs, FL (PRWEB) May 31, 2017
Leading automotive managed chat provider, CarChat24, a division of ChatLead.com, Inc., has transitioned Robbie Boston to the General Manager position. He served as Vice President of Marketing of the award-winning chat company that provides software and service to United States and Canadian car dealers for the past year.
"As we transition to our next generation of software we anticipate substantial growth," said CEO, Shereef Moawad, who started the company a decade ago. "We're looking to Robbie to help guide the ship through this significant growth."
Boston, who spent two decades in retail dealerships, is looking forward to the next chapter in the company's growth. "I'm thrilled to continue sharing my passion for leading high-performance teams with CarChat24," he said. "Our new portfolio of chat products, combined with sales and support teams that are second-to-none, cement our status as the premier chat provider for the auto industry."
Facebook messenger integration, new interface technologies that substantially increase chat interaction and a highly-interactive new text application are just a few of the new features introduced by CarChat24. "These are a great addition to our last round of tech, which includes chat to video, chat to call and SignalR server technology that vastly improved the reliability of mobile chat," he continued.
Boston's vacated Vice President of Marketing position will be filled by Michael Chaparro, who recently joined the company.
Connect with Robbie Boston on LinkedIn, at https://www.linkedin.com/in/robbie-boston-a325a034.
About CarChat24 (http://www.CarChat24.com)
CarChat24 provides 24/7 hosted live chat support and dealer chat software for new and used car dealership websites. Their technology innovations help dealers sell more vehicles by converting a higher percentage of their website visitors into quality leads. Since 2007, CarChat24 has been helping car dealers improve their sales and customer service on the Internet.
Follow CarChat24.com on Twitter @CarChat24 and on Facebook https://www.facebook.com/CarChat24/.
For more information call 800-510-7567 or visit http://www.carchat24.com, where 24-hour chat and text are available.
MEDIA CONTACT: Tom LaPointe, Tom.LaPointe(at)CarChat24.com, 800-510-7567 x707.