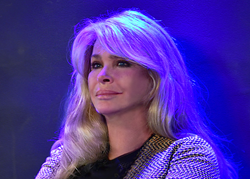 A Guide for Living Better in this Life - and Beyond.
Yelm, Washington (PRWEB) May 31, 2017
Expanded and revised knowledge and wisdom collected from the teachings of Ramtha are now available in a new book, "The Mystery of Birth and Death: Redefining the Self."
Ramtha is a legendary Master Teacher who mastered his own humanity centuries ago and returned in our modern times to tell his story and teach what he learned.
Presented as "a guide for better living in this life – and beyond," the book features teachings from Ramtha from the past few decades presented through the official channel of Ramtha, distinguished spiritual teacher and author JZ Knight.
"The other side of death has been a great unknown, a cold and bitter mystery for most people in our civilization today," the book's editor notes. "Many experience it as an inevitable destiny and a frightening end. It is a great unknown, with many common elements shared across borders, religions, and cultures around the world. Its anticipated imagery has undoubtedly become deeply ingrained in our modern culture, in literature, movies, works of art, well beyond the religious domain."
The book was published by JZK Publishing (ISBN # 9781578731220) available for $19.95 on Amazon and at the Quantum Café, the official bookstore of Ramtha's School of Enlightenment, http://store.ramtha.com/store.aspx.
"In this book, we prepared for you Ramtha's classic teachings where he delves deeply into these arcane mysteries of life and death, the afterlife and the life review in the light, reincarnation, how we get to choose our parents and our future incarnation, weighed in by the unfinished business recorded by our soul that we set out to make known and own into wisdom before we were born," the editor reports.
"Ramtha explains the place of rest where we meet other beings like us on the other side and how we get to plan our next move on the plane of demonstration," the book notes. "He gives us
suggestions and the options we could call upon if we are cloaked with knowledge and know how to speak and ask and how to visualize and plan our great evolutionary, future destiny."
The teachings highlight one of Ramtha's most important lessons — that immortal masters do not have to wait to die to plan their next life:
"How is it they speak, even if death were to take them by surprise? These are truly great, arcane secrets laid bare in the open for all of us to learn and see. They are truly the golden, rose rays of a new morning's rising sun, the master keys of wise masters who found the secret of life and conquered death."
Ramtha explains in this book and seeks to inspire in the reader that life is our greatest gift and how we live our life today creates and sets the path for our future and continuing life and evolution:
"Joy cannot make you anew unless you make you anew. The concept of self is all about conquering the limitations of the individual classified as a past person, fracturing all of the bigotry, all of the hate, the injustice, all of the dishonesty … The way to the kingdom of heaven is to make your path straight."
About Ramtha's School of Enlightenment
Ramtha's School of Enlightenment (RSE) was established in 1988 by Ramtha the Enlightened One as an academy of the mind that offers retreats and workshops to participants from all over the world and from all walks of life. Using ancient wisdom and the latest discoveries in neuroscience and quantum physics, RSE teaches students how to access the extraordinary abilities of the brain to "Become a Remarkable Life®." For more information, please visit http://www.ramtha.com.