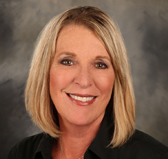 She will assist clients by answering questions, resolving concerns and helping to close transactions.
Pleasanton, California (PRWEB) May 31, 2017
North American Title Co. (NATC) has hired Pam Duerr as title officer for the company's offices in Fresno, Stanislaus, San Joaquin, Tuolumne and Merced counties.
"Pam brings with her a vast amount of title knowledge and expertise, having worked in the Central Valley for many years, and is very well respected by her peers and clients within the community," said David Simmons, vice president and California/Nevada title plant manager for NATC. "As a title officer, she will assist clients by answering questions, resolving concerns and helping to close transactions."
A 30-year veteran of the industry, Duerr brings comprehensive expertise to her position. In addition to working in central payoff departments, she performed searches, handled recordings and conducted title examinations. In addition, she has broad experience managing closings for home sale, refinance and commercial transactions.
Duerr will be working out of the Pleasanton office at 6612 Owens Drive, Suite 100, Pleasanton, CA 94588 and can be reached at telephone number (925) 399-3000.
About North American Title
With more than 1,200 associates and a network of branches from coast to coast, North American Title Group, LLC (NATG) is among the largest real estate settlement service providers in the United States. Consisting of both agent and underwriter operations, NATG reported total gross revenues in fiscal 2016 of $360 million. The company also has the resources and stability of a wholly owned subsidiary of an S&P 500 company with over $15.3 billion in assets (fiscal year ending Nov. 30, 2016). North American Title's agency network operates nationally under the name North American Title Co. and similar names (NATC) in 18 states: Arizona, California, Colorado, Delaware, Florida, Illinois, Indiana, Maryland, Minnesota, Nevada, New Jersey, New York, North Carolina, Pennsylvania, South Carolina, Texas, Utah and Virginia, in addition to the District of Columbia. Through its relationship with an expanding affiliate network, NATC provides real estate settlement services in all 50 states. NATG is headquartered in Miami, Florida. To learn more, visit http://www.nat.com.