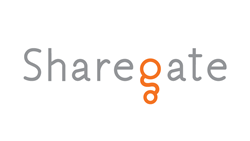 Denver, Colorado (PRWEB) May 31, 2017
SharePoint Fest Denver started yesterday at the Colorado Convention Center and Sharegate will be on the expo hall floor today and tomorrow at booth #44 showing attendees how Sharegate has grown to be the leader in SharePoint & Office 365 management around the world!
About Sharegate
Sharegate helps thousands of IT professionals worldwide manage, migrate and secure their SharePoint & Office 365 environments. A product made with love by Montreal-based software development firm GSOFT, where we truly believe that simplicity and happiness are key to success! For more information: http://www.share-gate.com
Web Site: http://www.share-gate.com
About SharePoint Fest
SharePoint Fest is in its seventh year. It offers a two-day conference (with optional pre-conference and post-conference workshops days) that brings together SharePoint enthusiasts and practitioners, with many of the leading SharePoint experts and solution providers in the country.
Attend SharePoint Fest Denver where attendees will be able to attend workshops and seminars – taught by Microsoft Certified Trainers, Microsoft engineers, and Microsoft MCM's and MVPs – covering Enterprise Content Management, Implementation/Administration, Business Value, Search, Business Intelligence, Office 365 and SharePoint Development. Attendees will be able to choose one complete learning track or mix and match based on what content best meets their current needs.
At SharePoint Fest Denver, there will be sessions created for SharePoint administrators, software developers, business analysts, information architects, and knowledge workers, which will ensure that attendees walk away with as much knowledge as they desire to truly leverage SharePoint in their current environment.
Web Site: http://www.sharepointfest.com/Denver