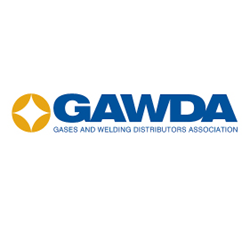 Quality Tools That Go To Work With You®
Boca Raton, FL (PRWEB) May 31, 2017
Uniweld Products, Inc. participated in the recent GAWDA Spring Management Conference in Boca Raton Resort & Club at Boca Raton, FL, as an associate member supplier of the organization. Uniweld Products is a long term associate member of GAWDA which is an organization of welding and compressed gas distributors located in the US and the Caribbean. Ray Blew, Vice President, Tom McCormack, Regional Sales Manager, Joan McCormack, associate, Frank Vargas, Customer Service Manager, and Clare Yang, Sales Administrator, represented the company in the 3 day event to show the support to GAWDA.
The meeting had over 600 attendees comprised of members, associate members (Suppliers) and guests; the contact booth program had over 100 booths. The docket was full of networking breakfast, general meetings, speaker programs, a contact booth program and Women in Gases and Welding luncheon which included special guest speaker Kelly Latimer of Virgin Galactic.
The Uniweld contact booth was on the main entrance of the hall and gave excellent exposure for their top of the line product display. The traffic was heavy, the event was a huge success and Uniweld made a marketplace impact. Uniweld featured Made in USA V-Style cutting torch 830-21, along with medium duty V-Style oxyacetylene outfit HS-MDUC, and one of their most popular nitrogen regulators, the RHP800.
The Spring Management Meeting of GAWDA is the annual event for management to meet with each other and the vendors. This is a semi-annual national meeting for the organization, which is a once a year meeting for owners, management and vendors. The importance of these meeting is to keep or create a direct line of communication in the B2B world. Relationships between companies are essential to keep businesses in front of each other.
Uniweld Products, Inc. has manufactured quality welding and cutting equipment at its factory located in Fort Lauderdale, Florida U.S.A. since 1949. Refrigeration manifolds & hoses, vacuum pumps, tubing tools, nitrogen kits, cutting torches, welding handles, cutting attachments, pressure regulators, pressure gauges, cutting tips and welding tips are among the products manufactured at Uniweld's factory in Fort Lauderdale. Uniweld....."Quality Tools That Go To Work With You. ®".