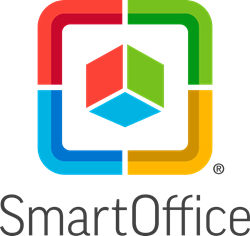 "This partnership demonstrates the breadth and flexibility of our SmartOffice technology and potential for use in embedded solutions" - Miles Jones, President, Artifex Software
San Rafael, CA (PRWEB) May 31, 2017
Artfiex Software, developer of SmartOffice, the leading mobile Office productivity app, and BenQ Corporation, an internationally renowned provider of digital display solutions, announced an agreement to provide additional viewer support by implementing SmartOffice technologies into BenQ's line of interactive flat panels. This plan will enable users of BenQ's interactive flat panels to display Microsoft Office files (Word, PowerPoint, Excel), standard image files and PDFs using SmartOffice from Artifex.
"This plan demonstrates the breadth and flexibility of our SmartOffice technology and potential for use in embedded solutions. We are thrilled to partner with a leader in digital display solutions such as BenQ," said Miles Jones, President of Artifex. "BenQ has a demonstrated commitment to product excellence and creativity that matches that of our company. We look forward to SmartOffice contributing significantly to their line of interactive flat panels."
SmartOffice enables people to view, edit, create, share, present and print Microsoft Office documents (Word, Excel and PowerPoint) on a variety of devices. Its technologies are deployed and integrated into a wide range of products ranging from smartphones and tablets to smart TVs, projectors and printers. BenQ has integrated the SmartOffice DevKit and Page Viewer DevKit into its line of interactive flat panels.
"We are very pleased with the performance of Artifex's SmartOffice software," said Darren Fan, Product manager of Digital Signage Business Unit at BenQ Corporation. "We look forward to continuing this successful partnership with Artifex."
BenQ will embed SmartOffice technology into its interactive flat panels' RP series, which is tailored to the Education and Corporate market.  BenQ IFPs are designed to bring engaging interactive learning and communication experiences into today's classrooms and offices, enhancing collaboration for users in both business and education settings. BenQ IFPs are Android integrated, with eye-care technology to encourage indoor health and 4K high definition resolution for the ultimate on-screen viewing experience. The IFPs also include an annotation app and a comprehensive solution for presentation and discussion among its wide range of interactive features. The RP series is available in all regions of the world.
########
About SmartOffice
SmartOffice by Artifex is a leading Mobile Document Productivity Suite that puts the power to view, edit, create, print, share and convert documents to PDF at your fingertips. Covering all major document formats (Word, PowerPoint, Excel, PDF, plain text and major image file formats) on all mobile devices and a variety of operating systems, SmartOffice increases mobile productivity while delivering the best conformance with Microsoft Office document standards in the market today. SmartOffice can be downloaded from major app stores and is also available on a variety of leading Enterprise File Synchronization and Sharing, Mobile Device Management and Enterprise Mobile Management platforms. For more information, please visit our SmartOffice web site.
About Artifex Software
Artifex Software is a trusted partner and provider of core technologies for document handling and management. For over 20 years, we have provided premiere software products to top level global customers.  The list of global customers/partners who depend on Artifex technology comprises a who's who in technology products and services, including HP, EMC, Kyocera, Ricoh, Adobe, IBM, Intel, Xerox, Google, Morgan Stanley, Ernst & Young, Dropbox, BlackBerry, Siemens, LG Electronics and many more. Our major product offerings include SmartOffice (mobile document productivity suite for viewing, editing, creating and printing MS Office documents and related files), Ghostscript (PDL Interpreter that is an industry leader in PDF, PostScript, PCL, and XPS rendering and conversion) and MuPDF (lightweight PDF and XPS interpreter that offers all the interactive features for PDF). Artifex is headquartered in San Rafael, CA, with offices in North America, Europe and Asia. For more information, please visit our company website at artifex.com.
About BenQ Corporation
Founded on the corporate vision of "Bringing Enjoyment and Quality to Life," BenQ Corporation is a world-leading human technology and solutions provider aiming to elevate and enrich every aspect of consumers' lives. To realize this vision, the company focuses on the aspects that matter the most to people today — lifestyle, business, healthcare and education — with the hope of providing people with the means to live better, increase efficiency, feel healthier and enhance learning. Such means include a delightful broad portfolio of people-driven products and embedded technologies spanning digital projectors, monitors, interactive large-format displays, audio products, cloud consumer products, mobile communications and lifestyle lighting. Because it matters. For more information, please contact us at sales.signage(at)BenQ(dot)com or visit our website at http://business-display.benq.com/en/getsupport/contact.html