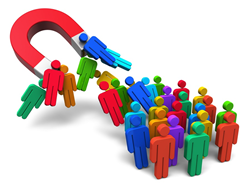 With increasing email attacks targeted at businesses of all sizes, companies must devise robust defense strategies and train their employees thoroughly.
Hoboken, New Jersey (PRWEB) May 31, 2017
A NYC area email security provider, IT consultant and MSP presents statistics and recommendations for combatting email attacks that are increasingly targeted at small and mid-size business—in a new email security article on the eMazzanti Technologies website.
In the informative article, the company discusses alarming data from the recent Internet Security Threat Report by Symantec, how email has become cyber-criminals' weapon of choice, and social engineering tactics used by criminals. Six critical email security tips for defending against those attacks are then presented.
"We take our clients' email security very seriously," related Jennifer Mazzanti, CEO, eMazzanti Technologies. "With increasing email attacks targeted at businesses of all sizes, companies must devise robust defense strategies and train their employees thoroughly."
Below are a few excerpts from the article, "6 Email Security Tips to Defend Against Increasing Attacks."
"According to the recently published Internet Security Threat Report (ISTR) from Symantec, email emerged as the weapon of choice for cyber-attacks in 2016. While one in 220 emails contained malware in 2015, that rate increased to one in 131 emails in 2016."
"Attackers now favor spear-phishing email campaigns that target specific individuals, organizations or businesses. The highest rate of phishing emerged in companies with between 251 and 500 employees. With now professionalized spamming operations, malware authors often outsource their spam campaigns to highly organized groups."
"Some basic, but powerful, email security measures you may not have implemented:

Ensure that your business email system includes a multi-layered, proactive security solution. Keep security and operating system software up-to-date.
Use extreme caution with any Microsoft Office email attachment that instructs you to enable macros to see its content. Use similar caution with JavaScript or .wsf attachments. Unless you can verify the source, immediately delete the email without enabling macros."
Multi-layer Email Security
Now more than ever, email represents a prime source of disruption and loss for businesses. By taking proper security measures, organizations can protect vital data and systems from attack. Knowing what to look for, as well as building and communicating modern security protocols throughout the organization, minimizes the risk.
Decision makers should invest in multi-layer email and network security. A comprehensive security system is critical to protecting a business from malicious cyber-attack. With commercial-grade security equipment and automatic updates to guard against the latest threats, business leaders gain both peace of mind and enhanced productivity.
With its award-winning MXINSPECT, eMazzanti supports organizations with an affordable, highly effective email security solution. This multi-layered defense is automatically updated to guard against the latest threats, leaving staff free to focus on business growth.
Related resource information:
3 Steps to Protect Critical Business Data from WannaCry Ransomware Attack
What is Our Greatest Cyber-Security Threat?
About eMazzanti Technologies
eMazzanti's team of trained, certified IT experts rapidly deliver retail and payment technology, digital marketing services, cloud and mobile solutions, multi-site implementations, 24×7 outsourced network management, remote monitoring and support to increase productivity, data security and revenue growth for clients ranging from law firms to high-end global retailers.
eMazzanti has made the Inc. 5000 list seven years running, is a 2015, 2013 and 2012 Microsoft Partner of the Year, 2016 NJ Business of the Year, 5X WatchGuard Partner of the Year and one of the TOP 200 U.S. Microsoft Partners! Contact: 1-866-362-9926, info(at)emazzanti(dot)net or http://www.emazzanti.net Twitter: @emazzanti Facebook: Facebook.com/emazzantitechnologies.