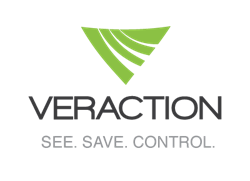 Memphis, TN (PRWEB) May 31, 2017
Veraction, the leading provider of Transportation Spend Management and Freight Audit services and technology, announced that the company has been named as a 2017 'Provider to Watch' by Spend Matters.
"We are honored to be recognized as one of the 50 'Providers to Watch' by Spend Matters," said Veraction CEO Chris Connell. "Transportation is a very significant and complex spend category and this designation by Spend Matters reflects Veraction's commitment to helping customers control and manage these costs more effectively through our compliance, audit and innovative transportation spend analytics solutions."
Every May, Spend Matters analysts recognize vendors as '50 Providers to Watch' and '50 Providers to Know'. Vendors listed on the '50 Providers to Watch/50 Providers to Know' lists are independently selected by Spend Matters' analyst team based on each provider's merits and internal debate. This year marks the fourth year that Spend Matters has issued the '50 Providers to Watch' list.
"It's difficult — and getting even more so — to make Spend Matters' 50/50 lists, and we're thrilled Veraction made it onto the 2017 Spend Matters 50 to Watch list," said Jason Busch, founder and head of strategy at Spend Matters. "This list is the product of intense, debate, discussion and refinement each year by our analysts. This year saw new coverage areas and increased competition among providers in existing segments. Veraction earned a deserved spot as one of the procurement providers worth watching in 2017."
ABOUT VERACTION
Veraction is the leader in Transportation Spend Management solutions. Veraction combines industry leading cloud based applications with best in class services to help companies realize savings, visibility and control of their transportation spend across all transportation modes. With nearly 300 customers, a global footprint and range of solutions spanning freight and parcel audit, bill payment, financial allocation services, spend analytics, visibility and expert consulting, Veraction enables companies to manage their critical and significant transportation spend more effectively. Veraction is headquartered in Memphis, TN with US offices in Austin, TX and Saint Simons Island, GA as well as global offices in Amsterdam, Manila and Shenzhen. Visit Veraction at http://www.veraction.com.
ABOUT SPEND MATTERS
Spend Matters is a leading global B2B network focused on procurement and supply chain content with hard-hitting research, analysis, commentary and breaking news coverage. Spend Matters publishes more research than any other analyst firm and has unmatched subject matter expertise and depth of knowledge from its wealth of contributors, ranging from senior practitioners and consultants to technology experts. Spend Matters is operated under management company Azul Partners, Inc.