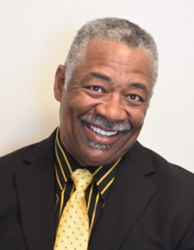 Vicksburg, MS (PRWEB) May 31, 2017
New patients who want to straighten their teeth with clear braces in Vicksburg, MS, are now welcome to receive ClearCorrect orthodontics from Dr. Kenneth Nash, with or without a referral. Clear braces offer a variety of benefits over traditional braces, including esthetic advantages and convenience.
Crooked teeth can have a negative effect on more than a patient's appearance, but their oral health as well. Crowded, misaligned or crooked teeth can make it difficult to enjoy a wide variety of nutritious foods and can make it harder to adequately clean and floss the teeth and gums. As a provider of ClearCorrect clear braces in Vicksburg, MS, Dr. Nash is proud to give patients the opportunity to improve their oral health and appearance by straightening their smiles in a discreet and effective way.
ClearCorrect orthodontics are not attached to the teeth with wires and metal brackets. Instead, they are snapped directly over the top of the teeth, similarly to a mouthguard, and are smooth on the surface. Their low-profile design means they will not scratch the insides of the cheeks or get caught on the lips of the wearer. They can also be easily removed to enjoy food and brush, and floss as usual. This convenient removable option makes it easier to maintain oral health and eliminates the discoloration that can sometimes occur when metal brackets are fastened to the teeth for long periods of time. Patients who want to have their teeth straightened without anyone else knowing are encouraged to try discreet and effective clear braces in Vicksburg, MS.
In addition to offering convenient ClearCorrect clear braces in Vicksburg, MS, Dr. Nash also offers other experienced cosmetic treatments, including Lumineers®, teeth whitening and complete smile makeovers. Patients who wish to straighten their teeth and improve their oral health and appearance are invited to meet with Dr. Nash to receive a treatment plan. Appointments can be easily arranged by calling Nash Family Dentistry at 601-634-1812.
About the Doctor
Nash Family Dentistry is a general practice offering personalized dental care for patients in Vicksburg, MS. Dr. Kenneth Nash and his team provide patients with the latest in dental technology in a comfortable and welcoming environment. Dr. Nash offers a variety of services including laser dentistry, dental implants, and cosmetic dentistry services, among others. To learn more about the services offered at Nash Family Dentistry please visit the website at http://www.vicksburgdentist.com or call 601-634-1812 to schedule an appointment.