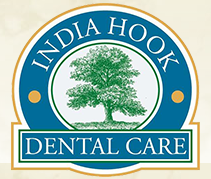 Rock Hill, SC (PRWEB) May 31, 2017
New patients in need of reliable dental crown services from a trusted dentist in Rock Hill, SC, can now receive long-lasting same-day dental crowns from Drs. Jennifer Houck, Lauren Smith, and Heather Johnson at India Hook Dental Care, without a referral. The experienced doctors use the E4D Dentist™ System to create convenient dental restorations that are designed for long-term reliability.
Patients in need of dental crowns from an experienced dentist in Rock Hill, SC, no longer have to wait days or even weeks for their permanent crowns to be created. Drs. Houck, Smith, and Johnson, dedicated to providing modern patient care, give patients the option of receiving same-day dental crowns that can be placed in a single office visit. The experienced doctors use the E4D Dentist System to create veneers, onlays, inlays and full crowns within minutes. The system works by taking 3D images of the mouth and turning the images into a virtual model that can be used to create custom-designed restorations in-office. While traditional dental crown creation methods require dentists to take goopy impressions of their patients' mouths, the E4D Dentist System simply uses a handheld scanner to scan the teeth and capture precise images.
The E4D Dentist technology offers many benefits to patients and the doctors who utilize the technology, including saving time and offering a convenient, comfortable experience. Since the restoration can be completed in a single visit, patients do not need to schedule multiple dental appointments. Same-day crowns are made from a safe and durable high-grade ceramic material that is widely accepted by the body and has a low rate of rejection. Metal is not used in same-day crowns.
Patients who want to have a high-quality dental crown placed in a single office visit by a trusted dentist in Rock Hill, SC, are invited to schedule an appointment for same-day crowns. Drs. Houck, Smith, and Johnson welcome patients to call India Hook Dental Care at 803-324-7640 to set up a personalized consultation.
About the Practice
India Hook Dental Care is a general and cosmetic dental office offering personalized dental care to patients in Rock Hill, SC. The entire team takes pride in putting a smile on each one of their patient's faces and understands that staying up-to-date on the latest advancements in dentistry will help them provide the highest level of care. To learn more about the doctors and team at India Hook Dental Care, or the services they offer, please visit their website at http://www.indiahookdental.com or call 803-324-7640 to schedule an appointment.