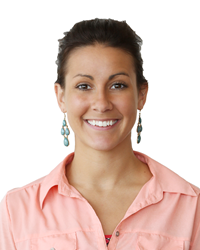 The innovation and hard work that went into the creation is something we admire and are excited to see happening in our own state.
Urbana, IA (PRWEB) June 01, 2017
A consumer-friendly solar car built by Iowa State University (ISU) students is making its way around the state this month, and Clickstop is among its planned stops.
PrISUm, ISU's solar car team, is comprised of 120 students who will unveil the organization's latest project June 2 on the university's campus in Ames. The car, called Penumbra, will visit all of Iowa's 99 counties in June as part of an annual outreach to showcase the fully sustainable vehicle, as well as promote renewable energy and science, technology, engineering and mathematics (STEM) education. The tour's official hashtag is #SunRun99.
Penumbra is scheduled to arrive at Clickstop around 1:30 p.m. June 21.
"During this time, everyone is welcome to check out this vehicle and even go for a quick spin," said Smeet Mistry, PrISUm's tour contact.
PrISUm's 2017 version of the solar car took two years to design and manufacture. The name Penumbra, by definition the edge of a shadow, symbolizes the team's shift in focus from competition and race-based vehicles to a more practical, everyday car, Mistry said.
Made to change the paradigm of transportation, the solar-assisted electric vehicle has several features found in many present-day motor vehicles, including four seats, Bluetooth audio and wireless charging for cell phones, according to Mistry.
Instead of gasoline or diesel fuel, Penumbra is powered by the sun, which recharges the onboard batteries as the vehicle is driven. Completely charged, Penumbra delivers up to 200 miles. On a sunny day, a constant speed of 40 mph can be achieved without using energy from the batteries.
"Clickstop is very excited to be a stop on the #SunRun99 tour," said Monica Steffeck, Clickstop's vice president of talent enrichment. "The innovation and hard work that went into the creation is something we admire and are excited to see happening in our own state."
Donations and sponsorships — the vast majority from sources outside the university — have largely covered the nearly $700,000 cost of Penumbra. Support has come in the form of cash, material and labor devoted toward the project. About $250,000 was needed for the car alone, with the rest allocated to outreach efforts, competition fees, shipment to a race and other related expenses. The total figure also reflects summed donation values including software licenses.
Following #SunRun99, Penumbra will be flown to Australia to compete in the Bridgestone World Solar Challenge, which has occurred every two years since 1987. The October event is a 3,000-kilometer (about 1,864 miles) endurance adventure through rugged outback terrain.
Visit http://www.prisum.org for more information.
###
About Clickstop, Inc.
Clickstop is a multi-brand merchant based in Urbana, Iowa. Its focus on great workplace culture has landed the company multiple work environment-focused awards including two first-place achievements as the Coolest Place to Work, along with being named one of Iowa's Top Workplaces by The Des Moines Register for four consecutive years. Clickstop serves diverse markets that include the moving and cargo control industry, energy-efficient insulation products, fasteners and home organizing solutions. For more information, visit Clickstop.com.