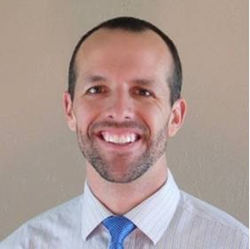 By sharing Azane's expertise and innovations at these high profile events, we aim to build a reputation as a pioneer to adopting greener industrial cooling solutions
San Diego, TX (PRWEB) June 01, 2017
Mr Kallas said, "It's an honor to be speaking at such a prestigious event. ATMOsphere America attracts hundreds of industry professionals and decision makers from the US and beyond, so it's a fantastic opportunity to educate people about the use of low charge ammonia and push its growth in the commercial and industrial refrigeration sector."
The presentation is titled 'Linking Low Charge Ammonia Packaged Systems to HVAC Applications,' and highlights the opportunities available for end users in terms of using ammonia as a future-proof natural refrigerant. One of the main contributing factors for why take-up of ammonia across HVAC hasn't been higher is a gap in training. Kallas will say that only 10% of HVAC technicians have adequate training with ammonia systems, which has been a difficult hurdle to overcome. However, programs such as the Garden City Ammonia Program (GCAP) and Midwest Ammonia Training Center are working hard to plug the gap and provide the training necessary for technicians.
Reflecting the knowledge and innovative outlook of the company, Kallas will also spotlight false impressions and reasons why ammonia hasn't yet achieved its full potential within the industry. He will expose the common misconception that ammonia systems require a machinery room and large charges of 10,000 lbs or more as well as addressing safety concerns with regards to flammability and toxicity and reveal how can they be offset using ground-breaking leak detection systems and industrial fans.
Mr Kallas added, "There are still safety concerns and other associated misconceptions about ammonia systems, nevertheless the industry is coming round to the idea of a packaged system because it is difficult to argue with the myriad of benefits. By sharing Azane's expertise and innovations at these high profile events, we aim to build a reputation as a pioneer for adopting greener industrial cooling solutions."
The engineer's presentation is one of two to be delivered by Azane Inc at ATMOsphere America next week. The company's VP Business Development Caleb Nelson is also speaking at the event, discussing recent installations of low charge ammonia systems across North America. Azane is also sponsoring the event, resulting in a promotional booth at the conference for networking and information sharing.
ATMOsphere America 2017 runs from 5-7 June at Loews Coronado Bay Resort, San Diego, California. For more information about the event and to register to attend, visit the website: http://www.atmo.org/america2017
To find out more about Azane Inc and the company's innovative Azanechillers and Azanefreezers go to http://www.azane-inc.com