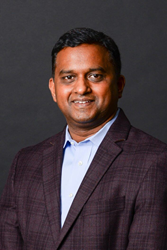 We will use this capital infusion to strengthen our foundation in core verticals, accelerate growth in targeted geographies and enter new markets through product innovation, sales and marketing
Houston, Texas (PRWEB) June 05, 2017
Riversand Technologies, a Master Data Management (MDM) Visionary, and a Product Information Management (PIM) Leader announced today a Series A investment of $35 million in growth capital led by Crestline Investors. The funding will be used to accelerate Riversand's global expansion and for further investment in its disruptive MDM 2.0 platform.
Founded in 2001, Riversand has experienced significant growth, increasing revenue at more than 25% CAGR over the last 6 years. Its MDM solutions help clients construct business strategies and maximize their customers' experiences based on relevant, trusted and insightful data.
"We are excited to partner with Crestline Investors at a time when we are expanding globally. With our MDM 2.0 vision, we are bringing together Relevance, Trust and Insights to our customers in an era of Cloud, High Scale and Data Discovery. We will use this capital infusion to strengthen our foundation in core verticals, accelerate growth in targeted geographies and enter new markets through product innovation, sales and marketing," said Upen Varanasi, Founder and Chief Executive Officer of Riversand.
"Riversand has a strong brand presence across multiple industries, data domains, and geographies. With their MDM 2.0 platform, Riversand has now created a name in the industry for being an innovative MDM solution provider with the most disruptive vision and unique strategy," said Will Palmer, director at Crestline. "We look forward to supporting Riversand's continued growth and the development of the new platform as Riversand expands its offerings." Mr. Will Palmer of Crestline will join Riversand's Board of Directors.
"Riversand is recognized as an emerging and disruptive cloud player in the data management and infrastructure software space with an incredible opportunity ahead of them," said Yogesh Amle, Managing Director and Head of Software at Union Square Advisors. "The Union Square Advisors team is pleased to partner with Upen and the Riversand team on this capital raise and advise them during this pivotal time in the company's history."
About Riversand
Riversand is a Master Data Management (MDM) visionary and a Product Information Management (PIM) Leader. Riversand serves leading global enterprises in Retail, Manufacturing, Distribution, Energy, Healthcare, and Food Services. Riversand MDMCenter helps clients enhance their customers' experience and move products faster to the market. Riversand is headquartered in Houston with offices in Bangalore (India), London (UK), Stuttgart (Germany), Switzerland and Sydney (Australia) Visit us at http://www.riversand.com for more information and follow us @RiversandMDM on Twitter @Riversandtech on Instagram, @RiversandTechnologies on Facebook.
Riversand Media Contact:
Shamanth Shankar
713-934-8899
shamanth.shankar(at)riversand.com
About Crestline Investors, Inc.
Crestline Investors, Inc., founded in 1997 and based in Fort Worth, Texas, is an institutional alternative investment management firm specializing in credit and opportunistic investments, including financing and restructuring solutions for mature private equity funds. In addition, the firm manages a multi-PM equity market-neutral hedge fund, and provides beta and hedging solutions for institutional clients. Headquartered in Fort Worth, Texas, the company maintains affiliate offices in New York City, Chicago, London, Toronto and Tokyo. For more information, please visit http://www.crestlineinvestors.com.
Crestline Media Contact:
Dmitriy Ioselevich
212-279-3115
dioselevich(at)prosek.com
About Union Square Advisors
Union Square Advisors LLC is a leading technology-focused investment bank that offers strategic mergers & acquisitions advice and execution as well as agented private capital financing services. Founded in 2007, with offices in San Francisco and New York, Union Square Advisors works with leading public and private technology companies, private equity and venture capital firms across the technology landscape with a primary focus on Software, Software-Enabled Services, IT Infrastructure and Internet/Digital Media/Marketing Technology. For more information, visit http://www.usadvisors.com.
Union Square Advisors Media Contact:
Jennifer Hallahan
212-376-1770
jennifer.hallahan(at)usadvisors.com