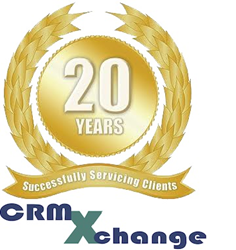 SARASOTA, FL (PRWEB) June 05, 2017
CRMXchange, celebrating its 21st year as the leading online information resource for customer care/contact center professionals, announces a series of free educational events to address these vital issues. The schedule includes multi-sponsor sessions, plus informational webcasts designed to help bring managers and executives up to speed on emerging strategies and proven best practices.
6/20 - Discovering the Right Contact Center Processes for Automation – EdgeVerve
Today's enterprises are aware that automation can help in eliminating non-judgmental and mundane tasks. What is needed is the ability re-skill people to perform more productive business activities --- but where is the best place to start? What is the best method to pin-point the process and task to automate? In this webcast, we will discuss how to identify low hanging fruits – processes and tasks that should be automated first, followed by how to move towards achieving enterprise-wide automation goals.
6/21 - 4 Strategies To Ensure Agent Happiness and Omnichannel Success - Genesys
Customer centric organizations have implemented an omnichannel strategy or are in the process of adding new contact channels that blend together seamlessly to deliver a personalized customer experience. Successful omnichannel implementations are not just about having the right person in the right place at the right time. It's enabling agents to seamlessly pivot between channels, giving them the support they need to always be engaged and most importantly, developing an understanding of what makes them tick to drive their ongoing loyalty.
6/22 - All-In-One Cloud Contact Center Solution - Genesys
Make Customer Relationship Simple. Providing great customer service can be complex. The tools used shouldn't be. PureCloud is the next-generation, all-in-one cloud contact center solution that helps manage multichannel customer interactions as one single conversation. Experience the simplicity of PureCloud.
About CRMXchange
CRMXchange is the premiere destination for information on customer relationship management solutions, including customer interaction best practices, CRM programs, training, and other valuable industry resources. To view the full schedule of upcoming webcasts for the year and to register for individual sessions, visit http://www.crmxchange.com/call_center_webcasts.asp