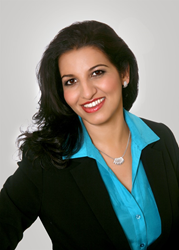 We at Kaygen are proud to be recognized by the USPAACC as part of its exemplary work of driving business development among corporations and Pan Asian American businesses. -- Rashmi Chaturvedi, President, Kaygen
Irvine, CA (PRWEB) June 05, 2017
Kaygen, Inc., the global data strategy and solutions leader headquartered in Irvine, received the Fast 100 Asian American Business Award from the US Pan Asian American Chamber of Commerce (USPAACC) Education Foundation. The award was bestowed as part of its Excellence Awards celebration at the CelebrAsian Procurement Conference May 31, 2017, in San Diego, California.
"Rashmi Chaturvedi and her team at Kaygen truly exemplify the best and brightest in our community. They are a source of pride and the backbone of our national economy and deserve to be in the spotlight in recognition of their remarkable accomplishments and enormous business growth," said Susan Au Allen, USPAACC National President & CEO.
"We at Kaygen are proud to be recognized by the USPAACC as part of its exemplary work of driving business development among corporations and Pan Asian American businesses. We as a community forge innovations that fuel the nation's economic growth and lead to job creation," said Rashmi Chaturvedi, President of Kaygen.
Founded in 2003, Kaygen partners with Fortune 500 corporations to create data-driven solutions to solve their most pressing business challenges. Kaygen's leadership team of data experts takes a customized approach to positioning clients for operational excellence and strategic outcomes. Using a deep pool of technology services, they create data-driven solutions to enhance the customer experience, drive growth and business transformation, increase revenues and reduce operating costs, streamline processes and systems integration, and improve risk mitigation and compliance.
The black-tie USPAACC Excellence Awards Reception Dinner event was part of the three-day CelebrAsian Procurement Conference, the country's largest B2B event convening Pan Asian American suppliers and entrepreneurs. The event connected buyers and key decision-makers from major corporations, government agencies, large non-profits, and the small/minority business community.
"Those of us with roots in Southeast Asia have benefited by pursuing the American dream. We are honored to contribute to our clients' success and to the prosperity of the communities we touch," Chaturvedi added.
This commitment extends to mentoring for Chaturvedi, who is a graduate of the Toyota Mentorship Program and is a Women's Business Enterprise Co-Lead for the 2016-2017 class. On behalf of the Women's Business Enterprise Council (WBEC) – West, she is a member of its Ambassador Program, a CEO-to-CEO business connection program providing Women's Business Enterprise National Council (WBENC) – Certified WBEs with mentoring time with a seasoned WBE. Chaturvedi is a member of the Host Committee for the WBENC 2017 National Conference & Business Fair taking place this month. She represents WBEC – West on the WBENC National Forum, and is Forum Vice Chair for WBEC – West Forum, representing Los Angeles – Orange County.
Among other educational achievements, she is a graduate of the UCLA Anderson School of Management – Management Development for Entrepreneurs. She holds a Masters Degree in Computer Applications from Bombay University.
As a company, Kaygen has been recognized for its growth and excellence, having been listed in the Inc. 5000 list for 2014 and 2015. Other awards include the Innovation Excellence award for Product Innovation by Oracle and the Top Women Owned Business by the Orange County Business Journal.
About USPAACC
The US Pan Asian American Chamber of Commerce Education Foundation (USPAACC) is the oldest and largest national, nonprofit, non partisan organization representing all Asian American and Asian American-related groups in business, sciences, the arts, sports, education, public and community services. USPAACC's Fast 100 represent a wide array of industries, from IT to staffing and professional services, advertising and marketing, construction, food and beverage, hospitality, telecommunications, energy, manufacturing, and e-commerce. Winners are of Asian Indian, Chinese, Korean, Filipino, Vietnamese, Japanese, Laotian, Myanmar, Pakistani, and Taiwanese heritage, the USPAACC said. http://uspaacc.com/
About Kaygen
Founded in 2003, Kaygen enables Fortune 500 corporations to leverage their data as a strategic asset. Kaygen's brain trust of data strategists and technology experts design and implement data-driven solutions to achieve core business objectives such as enhanced customer experience, reduced operating costs, risk mitigation or improved regulatory compliance. Services include Data Strategy and Governance; Data Quality and Stewardship; Master Data Management; Cloud Services; Business Intelligence and Analytics, and Big Data & Enterprise Integration. Visit http://www.Kaygen.com for a solutions overview.