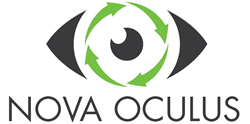 I am confident Canadian commercialization can be achieved later this year. -- Walter O'Rourke
INDIAN WELLS, CA (PRWEB) June 07, 2017
In what can only be described as a giant leap toward achieving commercialization in Canada, the Nova Oculus device has passed two third-party quality audits and has now received worldwide ISO certification.
Officially, it's known as an ISO-13485 CMD CAS certification. Approval from Health Canada, the federal regulatory agency for medical devices in Canada, does not happen with-out this designation. Should that approval be given as now expected, commercialization should follow in quick order.
"I am confident Canadian commercialization can be achieved later this year," said Walter O'Rourke, the president and chief operating officer of Nova Oculus Partners, LLC.
The audits were conducted in April and early May by the Intertek Group, a British-based company that tests and inspects medical devices so they can achieve ISO certification. The designation known as 13485 is a standard set by the International Organization of Standardization that ensures qualifying companies have adhered to a comprehensive quality management system in the engineering and development of their products.
The quality audits were undertaken at Nova Oculus Partners's research and develop-ment facility in Woodland Hills, California, under the supervision of company vice-president of engineering Al Salazar.
Assisting Salazar was the Emergo Group, a Texas-based global regulatory consultan-cy. "Emergo helps us to define the regulatory requirements in every country where we are seeking to commercialize our device," O'Rourke said. "They also help us deal with such regulatory bodies as Health Canada and, sometime in the future, the FDA."
ISO certification not only plays a pivotal role in helping us achieve our goal of full commercialization in Canada, but paves the way for accomplishing the same in the European Union and other international markets down the road.
What Canadian approval can do is "grease the wheels" for regulatory approval in the EU and elsewhere, says O'Rourke. Why? There are only a handful of countries in the world with sophisticated systems for regulating medical devices that other nations value. Canada is one of those. If you have regulatory approval in Canada, it's easier to get it in these other countries, too.
About Nova Oculus Partners:
NOVA OCULUS PARTNERS, LLC was formed to develop, manufacture, and lease to medical professionals an electrotherapeutic medical device to mitigate the effects of the dry version of age-related macular degeneration. It would do so by providing a pulsed micro-current output to the retina through a closed eyelid.
The Nova Oculus company's pulsed micro-current therapy represents a new, non-invasive treatment for the dry version of macular degeneration. The device output signal is structured to provide a range and pattern of frequencies to stimulate the desired physiologic response at the retinal level. This low current has been shown by studies to stimulate the production of the active transport enzyme, adenosine triphosphate (ATP), which facilitates the movement of nutrition from the blood to the cell.
According to recent studies, this treatment improves permeability of the blood vessel membranes and cells, allows better oxygen and nutrition delivery to the cells, metabolism, and removal of by-products from the cells. Through these mechanisms, pulsed micro-current therapy improves retinal pigment epithelium (RPE) efficiency and in so doing may restore and/or improve retinal function.
For more information contact:
Walter O'Rourke, president
Nova Oculus Partners, LLC
647-204-3477