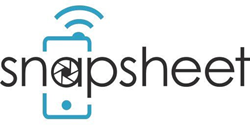 Chicago, IL (PRWEB) June 06, 2017
Snapsheet, the industry-leading provider of virtual claims technology for the personal and commercial insurance marketplace, appointed Andy Cohen as chief operating officer.
"I am thrilled to be part of the innovative Snapsheet team," said Cohen. "Insurance carriers are benefiting tremendously from Snapsheet's ground breaking solutions that improve the claims experience, improve cycle times and help control claims expenses. I look forward to working with the Snapsheet team as we continue to grow and build the company."
Cohen joins Snapsheet from CNA Insurance (NYSE: CNA) where he spent the past five years as vice president of worldwide field operations. Previously, Cohen was vice president of strategic initiatives at Travelers Insurance (NYSE: TRV), and prior to that he worked with a variety of insurance clients in his role at Diamond Management & Technology Consultants implementing growth and operational improvement strategies.
"We are excited to have Andy join us to accelerate our growth trajectory and find new ways to enhance Snapsheet's performance," said Brad Weisberg, founder and CEO of Snapsheet. "Andy is a proven insurance leader and strategist with a successful track record of leading transformational change and building customer focused operations. His experience will enable Snapsheet to continue to provide world-class service and allow us to strengthen relationships with our insurance carriers and employees at an exciting time in our growth."
Snapsheet currently serves more than 45 insurance carriers. From 2015 to 2016, Snapsheet achieved 100 percent year-over-year growth and now employs more than 300 people.
About Snapsheet
Snapsheet is the pioneering provider of virtual claims technology to personal and commercial auto insurance carriers. The Chicago-based company services major auto insurance carriers through Snapsheet's Virtual Insurance Claims Exchange platform which improves the estimation process for auto repairs from virtual photo submission to optimize the estimating processing through final repairs and payment. For more information, visit http://www.snapsheetapp.com/.