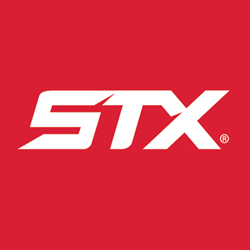 Her on-pitch achievements speak for themselves, but perhaps more importantly, her success as a role model and inspiration for a whole generation of hockey players in the UK makes us proud to add her to the growing STX roster of elite internationals
Baltimore, MD (PRWEB) June 07, 2017
STX today announces the signing of British field hockey stalwart and Olympic gold medalist Alex Danson.
A member of the Great Britain and England senior national program since the age of 16, Danson has a remarkable 272 international caps and 99 goals to her credit and is widely recognized as one of the best players in the world today.
"We could not be more honored that Alex has chosen to compete with STX during the next phase of her career," said STX Director of Marketing Ed Saunders. "Her on-pitch achievements speak for themselves, but perhaps more importantly, her success as a role model and inspiration for a whole generation of hockey players in the UK makes us proud to add her to the growing STX roster of elite internationals."
As part of the arrangement, Danson will consult and contribute to the design and development of STX's newest hockey stick technology, as the company works to elevate performance of sticks at the most elite levels heading to the next Olympic Games in Tokyo. STX will support the Alex Danson Hockey Academy, a national program aimed at invigorating hockey participation among thousands of children in hundreds of schools across Great Britain.
"I am absolutely delighted to be joining the STX family. Their commitment to innovation in stick technology is second to none, and the opportunity to be part of the development process is incredibly exciting," says Danson. "I am also delighted that they have come on board to support the creation of the Alex Danson Hockey Academy that will enable thousands of young people to get involved in the sport I love so much."
For more information on Team STX athletes and the field hockey line, please visit http://www.stx.com/.
About STX:
STX is a global sporting goods leader in the sports of lacrosse, field hockey and ice hockey. With its 1970 introduction of the first synthetic lacrosse head, STX ushered in the "modern era" of what is now the fastest growing team sport. Based in Baltimore, the home of lacrosse, STX has been universally recognized for innovation in product design and development. STX continues to strive for new performance standards in sporting goods equipment at the highest levels of competition. For more information, visit http://www.stx.com.