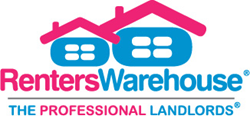 "We are thrilled to be a part of such an amazing event -- not only does it celebrate the diversity of our community, but it allows Renters Warehouse to help homeless youth," David Sommer, EVP of Operations at Renters Warehouse.
Eden Prairie, MN (PRWEB) June 07, 2017
On Saturday, June 24th, the Movement Minneapolis will host a unique fundraiser co-title sponsored by Renters Warehouse and Media Bridge Advertising - a deadlift-only competition to raise money and build awareness for the city's homeless youth. Cheekily titled "Pull for Pride," this active, inclusive, festive event will kick off Pride Weekend and highlight the power of a community's strength.
Co-hosted by the Women's Strength Coalition, "Pull for Pride" will benefit Avenues for Homeless Youth, a nonprofit dedicated to provide housing, basic needs, and supportive services to help homeless youth, so often a segment of our population that feels powerless in the face of trauma and abuse. Avenues is one of the few Home Host programs available for LGBTQ homeless youth.
"Avenues has implemented an innovative and truly socially disruptive program that can interrupt the cycle of homelessness," explained Mark Schneider, General Manager, The Movement Minneapolis. "I was inspired to support them after reading a quote from one of their youth 'My Dream? To be the baddest-ass father a young person could ever imagine.' Any program that can take a teenage male out of homelessness and inspire him to be a great father is definitely doing something right!"
Schneider is also thrilled to have local household names as title sponsors. "I'm excited Renters Warehouse and Media Bridge advertising signed on as presenting sponsors," he said. "They have not only supported the event financially, but as leaders in their respective fields, have guided us to bring more public awareness to Avenues and their mission."
The event itself, which will take place the morning of Saturday, June 24, from 10 a.m. to 1 p.m., takes an unconventional "friendly competition" approach. Up to 45 participants will take turns deadlifting progressively higher weights. The deadlift, for the uninitiated, involves stepping up behind a loaded barbell, grasping the bar, standing up with the weight and setting it back down on the ground. It is a simple lift that is imbued with meaning: coming forward to face a challenge, and succeeding through the simple mechanism of one's own strength.
"Pull for Pride" participants will face their own unique challenges and demonstrate their own unique strength. Together through this competition — and combined with four concurrent meets happening nationwide — they will gather their strength and join forces to support a community in need. Each participant will be responsible for raising funds leading up the event; community members and attendees will also have the opportunity to make charitable donations on the day of the event.
Renters Warehouse, one of the largest and highest reviewed property management companies in America, is excited to be co-sponsoring this event as well as Pull for Pride events in D.C., San Francisco, and New York. "We are thrilled to be a part of such an amazing event -- not only does it celebrate the diversity of our community, but it allows Renters Warehouse to help homeless youth," said David Sommer, EVP of Operations at Renters Warehouse.
In true "Pride" fashion, this deadlift-only meet is completely inclusive of all people and strength/skill levels. Unlike traditional meets, Pull for Pride is non-gender specific (open to trans and cis, intersex, agender, non-binary, women, men), and prescribes no dress code or weight classes. If you want to lift, you get to lift.
Founder and CEO of Media Bridge Advertising, Tracy Call, who has been buying media for Renters Warehouse since it started in 2007 is proud to be partnering with its client on such an incredible cause. "This event epitomizes the spirit of Pride across America, and the responsibility of communities to support each other," said Call. "As the agency of record for both Renters Warehouse and Pride itself, we couldn't be happier to be a part of Pull for Pride and all that the event stands for."
For more information on how you can get involved to help make the inaugural "Pull for Pride" event a success, please reach out to Mark Schneider at mark@movementminneapolis.com. There will also be a limited number of spots available for press and media participants to discover their own strength by taking part in the competition.
Renters Warehouse exists to help homeowners and investors create wealth and financial freedom through Rent Estate™. To learn more about Rent Estate, visit http://www.rentestaterevolution.com and order your copy of Rent Estate™ Revolution, Renters Warehouse's cornerstone book for the masses authored by Kevin Ortner and with foreword Dr. Arthur B. Laffer, Phd., Economic Policy Advisor to President Ronald Reagan.
-30-
About Pull for Pride:
Pull for Pride, a deadlift-only meet to raise funds and awareness for Avenues for the Homeless, a nonprofit dedicated to helping homeless youth survive and thrive, while also kicking off Pride Weekend. Learn more at: http://pullforpridempls.com.
Where: The Movement Minneapolis, 2100B Lyndale Avenue, Minneapolis
When: Saturday, June 24, 2017 from 10 a.m. to 1 p.m.
Hosts:
Co-host: The Movement Minneapolis
A strength-based gym in Uptown Minneapolis whose foundational philosophy can be summed up with the Arthur Ashe quote, "Start where you are. Do what you can." The inclusive gym fosters physical strength as well as mental, emotional, and social strength. Community service is as much a part of the Movement Minneapolis as is lifting heavy weights. For more information, visit http://www.movementminneapolis.com.
Co-host: Women's Strength Coalition
The Women's Strength Coalition summarizes their mission twofold:
"1. We seek to encourage more women and nonbinary people to get under the bar and experience the benefits of training for strength.
"2. We host inclusive powerlifting and weightlifting events to benefit worthy, yet underserved, organizations that strengthen the community in other ways." For more information, visit http://www.womensstrengthcoalition.com/mission.
Benefitting:
Avenues for Homeless Youth
"Avenues provides housing, all basic needs, and the supportive services youth need to achieve their dreams. All of Avenue's youth have access to onsite education, career, mental health and nursing supports. It's these supports, and a dedicated, trauma-informed staff that help homeless youth truly move from surviving to thriving. Last year, Avenues supported over 300 youth." For more information, visit http://www.avenuesforyouth.org.
Sponsors:
About Renters Warehouse
Renters Warehouse is one of the fastest growing and highest reviewed residential property management companies in America. Backed by growth equity investor and majority stakeholder Northern Pacific Group, and under the leadership of President and CEO Kevin Ortner, Renters Warehouse now manages more than $3 billion in residential real estate, servicing 13,000+ investors across 19,000+ residential homes over 42 markets and 25 states. NPG Managing Partner Scott Honour, who in 1999 was a founder of YapStone, a leading online rental property payment service provider, serves as Chairman.
Renters Warehouse expertly serves everyday single-property homeowners as well as real estate investors. In 2015, the company officially trademarked the term Rent Estate™ to redefine the entire SFR (Single Family Rental) industry as more traditional real estate gives way to this new lucrative asset. Through their dedicated Portfolio Services Division led by Chief Investment Officer Anthony Cazazian, the company also brings professional, scalable and efficient single property management solutions to investment portfolios with both centralized services and local market expertise and staff. Not only has Renters Warehouse received the prestigious honor of being included on the Inc. 500 | 5000 list of fastest-growing privately held companies in America seven consecutive years in a row, it was also named one of the "Best Places to Work" in Minnesota (where they are headquartered) by the Minneapolis St. Paul Business Journal in 2010, 2011, 2012, 2014, 2015 and 2016. The company was also honored as a best place to work in Arizona (a centralized corporate services center) by the Phoenix Business Journal in 2013 and 2014, and achieved a spot on the prestigious 2016 Top Companies to Work for in AZ list. Nationwide, Renters Warehouse has been honored as one of America's "Best Places to Work" in 2012, 2014, 2015 and 2016 by Outside Magazine. Recognized as pioneers in real estate, business management and innovation, Renters Warehouse has been awarded 22 Business Stevie Awards both internationally and stateside.
In 2017, Renters Warehouse received an "A" rating from the Better Business Bureau (BBB) after meeting the BBB's eight Standards of Trust and earning BBB Accreditation. In 2016, Morningstar Credit Ratings, LLC, a nationally recognized statistical rating organization (NRSRO) offering a wide array of services including operational risk assessments, assigned its MOR RV2 residential-vendor ranking to Renters Warehouse as a residential property manager, indicating that the company demonstrates proficiency in managing key areas of operational risk.
In 2017, Renters Warehouse published its first book - Rent Estate™ Revolution. Authored by CEO Kevin Ortner, the book shares the Renters Warehouse philosophy and business expertise around single-family rentals and the power of Rent Estate to drive long-term wealth creation, retirement security and financial freedom for the everyday person. Sign up for updates now at: http://www.rentestaterevolution.com.
About Media Bridge Advertising
Media Bridge Advertising is a full-service agency that specializes in building strong, smart and creative media connections around big ideas. As an expert media buying agency, the company specializes in media planning and negotiating across various mediums, budgets and objectives. They work with award-winning creative developers and production specialists to provide best-in-class services nationwide. The agency's "bread and butter" is securing and leveraging strategic local and national celebrity endorsements - the secret sauce to direct response advertising when media-mixed correctly. You name it, Media Bridge Advertising buys it - TV, radio, print, out-of-home, transit, digital, social or even sidewalk chalk art. Learn more about Media Bridge Advertising and view their work by visiting: http://www.mediabridgeadvertising.com.
Media Inquiries / Interviews:
Crystal Richard
Public Relations
crystal(at)renterswarehouse(dot)com