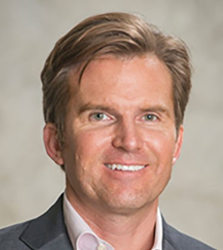 Cavern is honored to be a part of the IMN East Forum and help lead the conversation on challenges and opportunities in the data center industry.
Kansas City, MO; Lenexa, KS (PRWEB) June 09, 2017
IMN (Information Management Network) is presenting the 7th Annual Provider Forum on Data Centers and Cloud Services Infrastructure (East) in Washington, D.C., June 8-9. IMN selected John Clune, CEO of Kansas City-based, Cavern Technologies, to provide his unique insight and expertise as a featured speaker and panel participant on a forum for small/mid-size data center executives. Mr. Clune and other data center leaders will discuss topics including:

Customer Acquisition, Growth and Pipeline Development
Market Positioning and Strategic Planning
Product Development, Managed Service Offerings, and Specialization
Real Estate Development and Investment, ROI, and Raw Space Profitability
Under John Clune's leadership, Cavern Technologies has grown to become Kansas City's premier data center solutions provider. Cavern serves small to Fortune 1000 companies across the United States and is recognized as a frontrunner in the data center industry. Joining Clune on the IMN panel are: Jim Griffith, CEO, Corporate Technologies LLC; Nicholas Kottyan, President & CEO, DataChambers, LLC; Svein Hagaseth, SVP North America, Green Mountain Data Center. The panel will be moderated by Emily Naughton, Associate, Greenberg Traurig, LLP.
For more information about IMN Provider Forum, visit http://www.imn.org.
###
About Cavern Technologies, Inc.
Cavern Technologies, Inc. is a leading provider in the development, leasing and operation of build-to-suit wholesale data centers outside of Kansas City. Located 125-feet underground in a 3 million square foot facility, Cavern's environmentally regulated, secure infrastructure is Energy Star, SAS-70, SSAE 16 Type II certified. Cavern is designed to meet the specialized power, cooling and security requirements companies need to house IT systems that support their mission-critical business processes. Cavern provides tenants with unique business solutions and a value proposition focused on minimizing the total cost of ownership of data center and colocation infrastructure. CavernTechnologies.com
About IMN
The IMN or Information Management Network, was founded in 1994 and is a global organizer of conferences that focus on institutional finance, investments and healthcare IT. IMN.org
Contact:
Annie Noland
913.553.5977
anoland(at)caverntech(dot)com