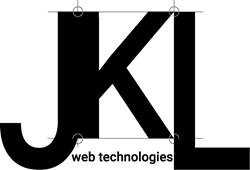 Together we have formed an alliance that not only strengthens the both of us, our clients will bolster their front line defense and stay out of the headlines."
Valley Forge, PA (PRWEB) June 12, 2017
JKL Web Technologies has formed a partnership with BTB Security for the purpose of strengthening their core security offerings. JKL has expertise in web services such as design, performance, search engine optimization, usability, accessibility, and security but, until now, the security aspect involved fortifying the code against attacks based on outside reviews. The alliance with BTB Security allows us to bring our resources together and provide a better overall approach to our client's needs and goals.
BTB Security is one of the top 100 fastest growing security companies in the U.S. and top 25 companies within the Philadelphia area. BTB Security is a focused security advisory and managed security services firm, with coverage nationally. BTB's vendor agnostic, no-nonsense approach to complex business cyber security issues has propelled the company's growth across several industries since 2006. Their highly acclaimed RADAR service (Rapid Advanced Detection and Response), is a managed information security service, offering comprehensive security defense through monitoring, detection, correlation, threat hunting, and incident response.
Managing Partner of JKL, Jeffrey Walton states, "Our team was always at the heart of the code base, strengthening the walls and readying for attacks. We had a strong defensive approach, but we knew we were not strong on the preemptive strikes, the so-called ethical hacking that needs to be done in order to find those holes in a defense. So we sought an ally and landed on the shores of BTB. Together we have formed an alliance that not only strengthens the both of us but our clients will bolster their front line defense so they stay out of the headlines."
CEO of BTB security, Ron Schlecht, "Forming alliances that deepen the expertise across critical and emerging technologies, continues to be a driving force at BTB Security, and we're excited to supplement the offering of JKL."
Together we'll bring you one voice in providing a holistic approach not only to security but to your entire online presence.