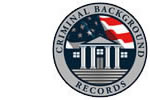 The ultimate takeaway and most urgent, immediate impact on business is that laws governing the use of public records, such as criminal history, change. It is critical to review employment background screening policies.
Waltham, MA (PRWEB) June 12, 2017
A recent law in Indiana, Senate Bill 312, outlaws city and county legal entities from enacting localized 'ban-the-box' legislation in order to unify 'ban-the-box' legislation at the statewide level. Adam Almeida, President and CEO of CriminalBackgroundRecords.com offers an opinion: "The new law in Indiana will create an easier legal environment for businesses to operate regarding governance of pre-employment background screening and the use of criminal background records, but also should open the eyes of any hiring entity to the potential of change and the subsequent need to work with a well-qualified employment background screening company in order to remain compliant."
Recently the governor of Indiana, Eric Holcomb, signed Senate Bill 312 into law.
From the leading background screening industry group's website SHRM.org (May 11, 17):
Indiana Gov. Eric Holcomb signed Senate Bill 312, which bars local governments from enacting ban-the-box laws like Indianapolis did in 2014. Ban-the-box laws regulate when an employer can ask about an applicant's criminal history during the hiring process. Most statutes require hiring managers to put off asking about a candidate's criminal history until after an interview has been conducted or a provisional job offer has been extended.
The legislation is meant to make it easier for employers that operate statewide from having to navigate different hiring processes and obligations throughout the state, said Sen. Phil Boots, R-Crawfordsville, the author of the bill. It takes effect July 1. (2)
But the new law did not come without detractors.
Several watch-dog groups were opposed to passage of Senate Bill 312.
From USA Today (Apr. 19, 17):
The ACLU of Indiana, the Indiana State Conference NAACP and others are calling on Gov. Eric Holcomb to veto Senate Bill 312, which would ban the state and municipalities from passing laws and ordinances requiring employers to remove the check box on applications that asks if job seekers have a criminal record. (3)
As a bill designed to protect an employer there is a significant amendment within the law.
From ogletree.com (May 3, 17):
The bill also provides that criminal background check information regarding an employee or former employee may not be introduced as evidence against an employer in a civil action based on the conduct of the employee or former employee if the criminal history information does not bear a direct relationship to the facts underlying the civil action, or if the conviction has been sealed, expunged, reversed, vacated, or pardoned, or if the criminal history information relates to an arrest or charge that did not result in a conviction. (4)
Almeida concludes: "The ultimate takeaway and most urgent, immediate impact on business is that laws governing the use of public records, such as criminal history, change. It is critical that when an impactful event such as the Indiana law occur pre-employment background screening policies are reviewed. A best practice is to work with a well-qualified third-party background screening company that specializes in employment background checks in order to maintain full compliance with existing and pending law."
CriminalBackgroundRecords.com is a third-party background screening company with highly trained operators well versed in the needs and requirements of companies and organizations large and small utilizing public records, such as criminal records, as part of a hiring process. Assisting companies in maintaining full compliance under the law is a central tenet of all client relationships with CriminalBackgroundRecords.com
Notes:
(1) shrm.org/resourcesandtools/hr-topics/talent-acquisition/pages/indiana-first-state-bar-local-ban-box-laws.aspx
(2) shrm.org/resourcesandtools/hr-topics/talent-acquisition/pages/indiana-first-state-bar-local-ban-box-laws.aspx
(3) usatoday.com/story/news/politics/2017/04/19/anti-ban-the-box-bill-indiana/100647354
(4) ogletree.com/shared-content/content/blog/2017/may/indiana-legislature-bans-ban-the-box-ordinances