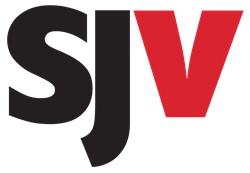 We're looking forward to demonstrating our capabilities to all BackChecked users.
Kennesaw, GA (PRWEB) June 13, 2017
SJV, supply chain leader to the background screening industry, announced today that its system-to-system XML integration with BackChecked, a leading technology provider since 2003, has been expanded to support Verifications Services.
BackChecked clients now have seamless and secure access to Education and Employment Verifications from SJV. Harnessing modern day call center technology within its Phoenix-based call center, SJV's Verifications Services represent the next generation of how credential verifications are completed. "Verification of previous employment and earned degrees continues to be one of the most time-intensive tasks that our users perform every day," explains BackChecked President, John Kloos. "Our new interface with SJV incorporates some exciting new features designed to lessen that burden and reduce turn-around times."
"We're very excited to announce this enhancement to our existing integration with BackChecked," said Bill Wilder, COO of SJV. "Having a highly secure ordering method is the first step towards providing our customers with timely, transparent, and high-quality verifications. We're looking forward to demonstrating our capabilities to all BackChecked users."
ABOUT SJV
SJV is a Global Solutions Provider, combining innovative technology with human expertise. Driving the highest standards for time service and accuracy with Conventional Court Research, Automated Court Research, International Solutions, MedEx Solutions, and our Verifications Suite; SJV is the Premier Information Supply Chain to the Background Screening Industry.
SJV is also the only firm in its direct marketplace to maintain an ISO 9001:2008 Certified Quality Management System, ensuring superior quality research, results, and customer service, for their entire client base. For more information, visit http://www.sjvassoc.com, or contact us directly at 800.203.0582 and via e-mail to Solutions(at)sjvassoc.com.
ABOUT BACKCHECKED
Whatever your current size, BackChecked will instantly put you on par with the biggest players in the background screening industry. Your clients get the on-line features they demand. You get an efficient back-office system as a bonus. You're also directly connected to a who's who of data suppliers, such as SJV & Associates. BackChecked is not just easy to use. It is easy to live with. You get unlimited use for a flat monthly cost. No start-up fees. No transaction fees. You brand it. You control it. But, you don't have to manage servers or hire programmers. We already have everything you need. Learn more at http://www.backchecked.com.