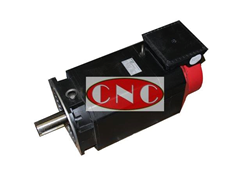 Virginia, USA (PRWEB) June 15, 2017
Taking effect immediately this new warranty extends the standard warranty on all exchange and repair parts from 6 months to 12 months.
For all repairs, the warranty is limited to failures of parts and repairs conducted by CNC Electronics and parts will need to be sent in for repair or evaluation. Non-return of exchange parts, when supplied as service exchange, will void all warranty claims as will any exposure to liquids or use beyond manufacturers specifications.
As per their terms and conditions should CNC Electronics not be able to send a replacement from stock, they will also actively try to turn around any warranty repairs in 24 hours. This is in comparison to the 2-5 days 'priority' warranty service offered by many other repair specialists.
In addition to the 12-month warranty on all exchange and repair parts, CNC Electronics offer a comprehensive warranty of 12 months on new or refurbished Fanuc Drives and Fanuc Motors (Subject to conditions).
CNC Electronics are so confident about the quality of their own replacement power supply units for the Fanuc 3, 6 and 0-C series, and their replacement LCD/TFT monitors which are BUILT IN THE USA that these come with a 2-year warranty. This far exceeds the standard warranty of 18 months offered by their nearest competitor.
Other CNC parts such as FANUC fuses, FANUC membranes, FANUC transistor modules and FANUC batteries, are checked before they leave the premises and carry a DOA warranty.
A spokesman for the company said,' With not all companies offering a warranty on repairs, or with the industry standard often only being 6 months, we believe that the warranties we offer, especially those on repairs are industry competitive and should give our customers additional peace of mind. Our reputation for quality and commitment to our customers is second to none and our priority."
Terms and conditions for all the warranties CNC Electronics offer are available on their website.
Information for Journalists
Founded in 2004, CNC Electronics Inc are Fanuc CNC Electronic specialists supplying and manufacturing a wide range of CNC parts and components to the machine tool industry in the Central to Eastern United States of America & Canada.
Offering a comprehensive sales and support service CNC Electronics carry a large inventory of new, refurbished and replacement parts available on a quick turnaround. They also offer a test and repair service.
___________________________________________________________________________