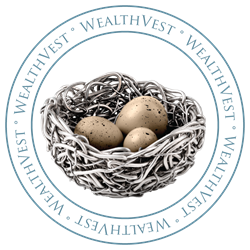 As a firm...We are very optimistic about what the future holds... said Lincoln Collins
Bozeman, Montana (PRWEB) June 13, 2017
After months of speculation and bureaucratic jockeying, the DOL Fiduciary Rule went live at 11:59 PM on June 9th.
This landmark ruling from the Department of Labor will require financial professionals to uphold a fiduciary standard when making investment recommendations on qualified retirement accounts. At its core, this means that recommendations made by a financial professional must not only meet a suitability standard – they must be in the client's best interest.
While this concept is straightforward, the financial industry has struggled with the details of how to regulate, monitor, and document this process from a compliance standpoint.
It's with this in mind WealthVest is launching a solution for financial professionals based on the Nobel Prize winning theory, the Prospect Theory. Built into the platform are compliance checks to ensure financial professionals abide by the impartial conduct standards of PTE 84-24 to address the many regulatory challenges under the DOL Fiduciary Rule. This state-of-the-art platform will help financial professionals to transition their business on and after June 9th. Learn more about WealthVest and their resources regarding the DOL Fiduciary Rule.
"As a firm, we have been developing these systems for the better part of two years. We are confident that the resources we are now launching will provide broker-dealers, banks, RIAs, financial planners, and insurance agents with the tools required to effectively navigate the regulatory requirements under the DOL Fiduciary Rule. We are very optimistic about what the future holds for financial professionals working within the fixed and index-annuity space," said Lincoln Collins, president and founder of WealthVest.
The resources launched today are in addition to the previous published research by WealthVest covering investor perspectives on best interest, sustainable withdrawal rates during retirement, the role of fixed index annuities within an optimized portfolio, and the impact of timing risk. The entire library of WealthVest research can be accessed here.
WealthVest is a financial services firm specializing in the distribution of high-quality fixed and fixed index annuities from top-rated insurance carriers. WealthVest designs, markets, and distributes these essential products throughout the nation and is squarely focused on developing products with the highest consumer value.
WealthVest was founded in 2009 by former CEO of American Skandia, Wade Dokken, and former CEO of Hartford Life Limited, Europe, Lincoln Collins. From the beginning, the company has provided financial professionals with exceptional field and phone support, effective sales training materials, thorough coaching, and access to the highest quality products.