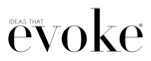 Madison, WI (PRWEB) June 12, 2017
Ideas That Evoke® – a social media, digital and PR agency in Madison, Wisconsin – led two campaigns nominated as finalists for the first-annual Glossy Awards. A panel of industry leaders, from major fashion magazines to the c-suite of today's best in beauty, selected finalists for each category.
Ideas That Evoke led finalist campaigns for COTY Beauty's My Wella Store and Sebastian WNA, both of which placed alongside Hugo Boss, Marc Jacobs and Hourglass Cosmetics in the category of Best Campaign by a Beauty Brand. The Glossy Awards honor the brands, media companies and technology firms that are transforming the fashion, luxury and beauty industries at a time of seismic change.
The finalists selected for Best Campaign by a Beauty Brand successfully increased awareness and revenue for the brand via e-commerce sites and traditional brick-and-mortar stores. The panel looked for campaigns that clearly demonstrated success, judging the competition based on creativity, innovative thinking, consumer value and metrics surrounding Key Performance Indicators.
"I'm so proud to see our client's campaigns alongside some of the world's top recognized brands," said Kelly Ehlers, President and CEO of Ideas That Evoke. "Our team at Evoke has worked to pioneer their social and digital strategies, finding new ways to tell brand stories and creatively connect with both brands and their audiences."
Glossy is a new media brand exploring the intersection of fashion and luxury through a digital lens. Launched in 2016 by Digiday Media, Glossy's fashion-forward publication covers how luxury brands and media approach digital with sophistication, depth and honesty — and a bit of fun.
Industry leaders, brands and agencies will celebrate the finalists at the first-annual Glossy Awards Gala at the Angel Orensanz Foundation for the Arts on June 13, 2017 in New York City.
###
About Ideas That Evoke®
Ideas That Evoke®, a social media, digital and PR agency located in Madison, Wis., was recently named the #325th Fastest Growing Private Company in America by Inc. Magazine's annual Inc. 5,000 List. The agency, founded by Kelly Ehlers in 2009, is rooted in solving business challenges through the innovative use of social media, influencer marketing and disruptive creative. To learn more about Ideas That Evoke, visit http://www.IdeasThatEvoke.com, like us on Facebook and follow us on Instagram and Twitter.
About Wella Professionals/ COTY Beauty
Coty is one of the world's largest beauty companies with approximately $9 billion in revenue, with a purpose to celebrate and liberate the diversity of consumers' beauty. Its strong entrepreneurial heritage has created an iconic portfolio of leading beauty brands. Coty is the global leader in fragrance, a strong number two in professional salon hair color & styling, and number three in color cosmetics. Coty operates three divisions – Coty Consumer Beauty, which is focused on color cosmetics, retail hair coloring and styling products, body care and mass fragrances sold primarily in the mass retail channels with brands such as COVERGIRL, Max Factor and Rimmel; Coty Luxury, which is focused on prestige fragrances and skincare with brands such as Calvin Klein, Marc Jacobs, Hugo Boss, Gucci and philosophy; and Coty Professional Beauty, which is focused on servicing salon owners and professionals in both hair and nail, with brands such as Wella Professionals, Sebastian Professional, OPI and ghd. Coty has approximately 20,000 colleagues globally and its products are sold in over 130 countries. Coty and its brands are committed to a range of social causes as well as seeking to minimize its impact on the environment. For additional information about Coty Inc., please visit http://www.coty.com.