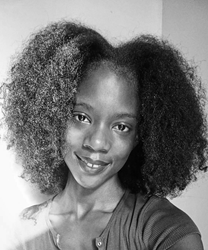 "Our goal is to utilize our unique gaming platform to help non-profits all over the world,"-Mi-chael Reddick, Co-CEO of EACL.
Anaheim, CA (PRWEB) June 15, 2017
(E3) Electronic Entertainment Expo Exhibitor, Mi-Chael Winter Reddick, also known as 'Kaley', to her family and close friends, is a quirky and ambitious 17 year old full-time college sophomore and co-CEO of Esports Amateur Competitors' League (the EACL). Mi-Chael has already accomplished what many of us could only dream of in graduating from high school at the tender age of 15 years old, when she then started her first year as a full-time college student. She is now entering her junior year of college as an honor student with an outstanding 4.0 G.P.A. and is majoring in Applied Mathematics with future endeavors in the realm of Quantitative Finance. This dynamic 17 year old makes her company's world debut on one of the grandest stages...E3 in the beautiful downtown Los Angeles on June 13, 2017 thru June 15, 2017. Mi-Chael is one of only 250 exhibitors at this years E3 event. Be on the lookout for this brilliant young phenom as she has quite an exciting future ahead of her!
June 14, 2017 –Orange County, CA- Esports Amateur Competitors' League (EACL), an upstart online video gaming platform, announces a 1 million dollar guaranteed cash prize for amateur gamers to compete on its platform. The cash prize will give gamers the opportunity to monetize their love of gaming while helping thousands of non-profits to raise funds.
The newly announced 1 million dollar cash prize secured through EACL's strategic partnership with BAM will help 10,000 non-profits on the gaming platform to raise much needed revenue for causes and allow gamers to compete for cash prizes. The gaming platform has the capacity to support the fundraising efforts of up to 50,000 non-profits. All non-profits joining the platform are provided resources to market and manage their online tournaments at no-cost.
The strategic partnership with BAM also includes the purchase of 2000 EACL Dealerships for social entrepreneurs who are looking to start a profitable business in esports.
"Our goal is to utilize our unique gaming platform to help non-profits all over the world," -Mi-chael Reddick, Co-CEO of EACL.
The platform is a disruptor in the online esports world for social entrepreneurs and non-profits who seek to affect change in various fields including health, environment, education, sustainability, reach and impact in communities on a global scale. The aim is to create the world's largest community of online gamers who can impact social change and assist non-profits in the process to raise funds through their passion of playing online games. In connecting both the gamers and non-profits, a difference can be made in the world by utilizing EACL's unique amateur tournament gaming platform.
EACL is currently participating at the Electronic Entertainment Expo (E3) which will run through June 15th at the Los Angeles Convention Center and EACL will announce its guaranteed 1 million dollar cash prize to gamers while at the event.
About E-sports Amateur Competitors' League (EACL)
An eSports fundraising platform, EACL hosts amateur tournaments for online gamers while helping non-profits use its platform to raise funds for various causes. To learn more about us register at http://www.theeacl.com.
About BAM
Founded by Don Goode, BAM provides financial wellness solutions for consumers and entrepreneurs by giving people access to a turn-key business in eSports. Learn more about BAM by visiting http://www.bam.cash.
Contact:
E-sports Amateur Competitors' League
Shain Hymon
909-291-5231
shainhymon(at)theeaclopp.com