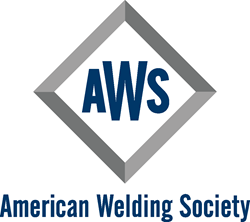 We need to be there to provide our support for AWS and the welding community. -Frank Vargas, Uniweld Customer Service Manager
Portland, OR (PRWEB) June 15, 2017
The American Welding Society was founded in 1919. Since then AWS has strived to move the industry forward in both thinking and action, as well as inspire future generations to see the exciting career opportunities available today. This conference included sessions on innovative pipe welding technologies, welding automation, new technology for welding both ferrous and non-ferrous materials and additive manufacturing. The presentations included the information on the welding technology implemented in shipyards in the US and other international locations.
The US Navy recently got the go-ahead to expand its current fleet of 275 to 355 deployable ships over the next decade. This means that thousands of U.S. jobs are up for grabs now and the economic impact will be tremendous. Uniweld Products, Inc. understands the impact this will have in the industry, and it is without a doubt for Uniweld to have a presence here and working closely with AWS going forward. "We need to be there to provide our support for AWS and the welding community," says Frank Vargas, Uniweld's customer service manager.
During the exhibit Uniweld had the chance to introduce to the market the 30ATT-21 and 30ATT-13, the new tip-mix style Trigger Torch which is made specifically for the shipyard industry and is 100% made in the USA. The Trigger Torch comes with two different lengths in 13" and 21" with options to have different head angles. This newest, simplified variation of a shipbuilding-industry favorite combines the latest, safest tip-mix technology, with gas-flow design, lightweight and high-powered cutting capacity.
Uniweld Products, Inc. has manufactured quality welding and cutting equipment at its factory located in Fort Lauderdale, Florida U.S.A. since 1949. Refrigeration manifolds & hoses, vacuum pumps, tubing tools, nitrogen kits, cutting torches, welding handles, cutting attachments, pressure regulators, pressure gauges, cutting tips and welding tips are among the products manufactured at Uniweld's factory in Fort Lauderdale. Uniweld....."Quality Tools That Go To Work With You®".