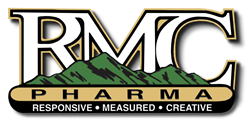 ...Opening the RTP regional office is part of a key strategic goal to expand RMC's global services and client accessibility...
Longmont, Colorado (PRWEB) June 21, 2017
RMC Pharmaceutical Solutions, Inc. announces the opening of the RTP regional office in North Carolina, and engages Timothy Reinhardt to manage the new site.
Tim has 25 years of pharmaceutical experience, including 18 years of quality leadership at Pfizer Inc, with his most recent role as the Director of Manufacturing and Supplier Quality Assessment. This group is responsible for the global quality compliance auditing program for all Pfizer manufacturing and testing operations, both in-house and outsourced. Prior to Pfizer, Tim led numerous quality activities in development and commercial stage organizations with various global operational elements. He has worked with products as varied as gene therapies; sterile liquid, lyophilized and dry powder products; oral liquids; creams; tablets; transdermals; active ingredients and medical devices. In addition to his extensive experience on cross functional teams performing compliance assessments, inspection readiness and due diligence at sites around the world, Tim was also the leader of Pfizer's global quality auditor certification program as well as a member of the global data integrity assessment team.
"Tim's strategic and tactical experience further bolsters RMC's global reputation for excellence in support of the quality and compliance aspects of the pharmaceutical and allied industries," said Timothy Joy, President of RMC. "Tim's contemporary experience in worldwide quality and compliance program oversight and execution will ensure our clients continue to have the knowledgeable, hands-on assistance they rely on from RMC."
"Additionally, opening the RTP regional office is part of a key strategic goal to expand RMC's global services and client accessibility. With access to diverse talent educated at some of the most prestigious universities in the world, the RTP region is home to a variety of leading-edge pharmaceutical and biotechnology research, development and manufacturing institutions. Consequently, the prominence of this region is well aligned with RMC's reputation for excellence."
About RMC Pharmaceutical Solutions, Inc.
Founded in 2004, RMC is the privately-held global leader providing Bolt-on CMC™ expert services to the pharmaceutical, biotechnology, medical device and allied industries. RMC was founded to provide comprehensive services to companies developing and commercializing healthcare products and has now served more than 150 different clients across North America, Europe and Asia. Through our Bolt-on CMC™ expert services offering, RMC provides an experienced integrated team to directly support Chemistry, Manufacturing and Control (CMC) areas such as process, analytical and formulation development; quality control/quality assurance; and oversight of GMP manufacturing. RMC experts also support the full range of pharmaceutical development and commercialization GxP activities. Our clients have access to the considerable expertise of the RMC team, as well as physical assets; including an in-house analytical and process development laboratory, document management, and advanced software tools.
For more information about RMC and how we can help you, please visit rmcpharma.com