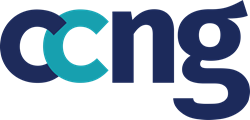 Executive Summit offered an exceptionally unique and engaging forum to interact with other leaders ...
Fort Worth, TX (PRWEB) June 20, 2017
The annual CCNG Executive Summit (now in its 8th year) brings together senior level experienced business leaders from across the industry to meet and learn from each other, sharing strategic approaches and fresh perspectives dealing with the challenges of customer support operations, customer experience management, and customer engagement.
"CCNG's Executive Summit enables participants to share ideas and best practices in an intimate setting. The speakers are knowledgeable, the topics are relevant, and the atmosphere is collaborative." - Leslie Courtney, Senior Director Customer Solutions and Services, Kroger
Each year this two-day event features a variety of senior level, strategic perspectives and insights from top professionals across the industry. Discussion leaders for 2017 include -

Jonathan Wallgren, Vice President, Kohl's
Jim Lavery, Vice President - Contact Centers and Credit Services, Desert Schools Federal Credit Union
Julie Weingardt, Senior Vice President – Operations, StarTek
Ryan Bradley, Director - Center of Excellence, Erie Insurance
John Jelinek, Director of Customer Service, Uline
Ron Davis, CEO, Tenacity
Jennifer Richard, Vice President, Contact Center Operations, McKesson MPRS
Jeff Guymon, President and Chief Operating Officer, Support Services Group
Monica Tarr, Managing Partner, Bennett Bay Consulting
Roger Lee, Solutions Marketing Director, OpenText
Jason Mercer-Pottinger, RTS Operations Director, Baxter Health
Ron Owens, Senior Vice President – Operations, Aria Solutions
Michael Kropidlowski, Director - Product Marketing, Aspect
Casey Kostecka, Chief Business Development Officer, Convergent
And more industry leaders to be announced!
Each day delivers cross-industry collaboration and dynamic problem solving with top pros and industry thought leaders. "The success formula for our program lies with the collective sharing of perspectives and experience from the invited members, industry partners, and operational leaders" says David Hadobas, President and CEO of CCNG. "Keeping the focus on their issues and interests creates a unique learning environment while developing valuable peer relationships."
"The CCNG Executive Summit offered an exceptionally unique and engaging forum to interact with other leaders who are focused on further improving the experience their customers receive. The conversations and connections I experienced will be leveraged in the future as we look to expand the services provided to our members. Additionally, the sponsor presentations were very timely as they hit on what is important in today's competitive markets throughout all of our industries." - Jim Lavery, Vice President Contact Center Operations, Desert Schools Federal Credit Union
In addition to its annual Executive Summit, going back to the mid 1990's, each year CCNG works with its members to plan and host regional events throughout the United States designed for mid-level management responsible for operations in customer service, contact center, and customer experience management.
For details on how to attend all CCNG regional and partner events, please visit us at CCNG.com.
CCNG International Inc.
Founded in 1992, CCNG International Inc., is a member Professional Peer Network (PPN) for Contact Center, Customer Experience, and Customer Service Executives, Managers, and Leaders.
CCNG Membership grants industry professionals exclusive access to a community of peers who Connect, Collaborate, and Contribute through face-to-face events, virtual events, and social media channels to enhance their professional network and gain valuable insight into Contact Center and Customer Service technology and best practices.
All Call Center, Contact Center, Customer Care, Customer Service, and Customer Experience Professionals are invited to participate in the CCNG Member Network. For more information about the CCNG Member Network, please visit CCNG.com, "Like" us on Facebook, and follow us on Twitter - @CCNGNetwork.
###