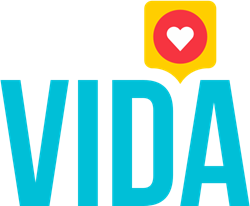 Nearly one-third of participants in the study achieved a clinically significant (>5%) reduction in total body weight, averaging 9.5% after four months of the program.
San Francisco, CA (PRWEB) June 20, 2017
Vida Health, Inc., a digital health company, released a new study with medical researchers at University of California, San Francisco (UCSF) that confirms its smartphone-based health coaching reverses signs of multiple chronic conditions in participants by leveraging coaching, evidence-based clinical programs, data integration, and machine learning.
According to the Center for Disease Control (CDC), one in four adults in the United States is struggling with two or more chronic health conditions. Yet the digital therapeutics space is crowded with companies that only address a single health condition. Vida is the first to offer a horizontal platform that successfully meets consumers where they are and offers a personalized approach, addressing multiple chronic conditions and their root causes.
The study shows that Vida helped participants lose significant weight and reverse obesity, while decreasing blood pressure, hypertension, and prediabetes or diabetes.
Published in the June edition of Journal of Medical Internet Research mHealth and uHealth, the study, analyzed data sourced from wireless scales, pedometers and blood pressure cuffs of more than 1,000 participants with a minimum of 25 BMI who enrolled in the broad population study with Vida. The purpose of the study was to survey a broad, non-targeted population starting with a BMI of 25 or above in order to determine results of the service on a health population at scale.
Nearly one-third of participants in the study achieved a clinically significant (>5%) reduction in total body weight, averaging 9.5% after four months of the program. Overall, 75% of participants averaged a 3.2% reduction in total body weight. A control group followed by the medical researchers gained 1.8% total body weight over four months.
In addition to weight loss, 11% of participants were given blood pressure cuffs to measure their hypertension. 49% of this group reduced their hypertension by at least one stage.
"We are proud of the numerous clients who have reached their health goals and reversed signs of conditions like prediabetes or diabetes, hypertension, and sleep apnea using Vida," said Stephanie Tilenius, CEO of Vida Health. "This study proves that Vida's combination of the human touch with one-on-one health coaching, evidenced-based programs, and big data and machine learning make a real difference in helping people manage chronic health conditions that are responsible for billions of dollars in health care expenditures every year."
Vida allows users to select a personal health coach from an array of certified professionals. Users then interact with the coach via phone call, video chat, or text. They enroll in evidence-based programs and work with their personal coach on setting goals and developing personalized plans ranging from weight loss to quitting smoking to managing diabetes and hypertension. The goal of the program is to dramatically improve health and reduce the long-term expense of treating chronic health conditions.
According to the study, in addition to achieving significant health results, participants ranked the app highly with an average rating of 9.8/10 and were satisfied with the intervention, demonstrating "that the mobile app is an effective platform for delivering health coaching."
More highlights from the initial study:

Targeted at individuals with a body mass index (BMI) of 25 or higher in Georgia, Wisconsin and Colorado
1,012 people, or 90% of participants enrolled, completed 16 weeks with the Vida app and service
Of those, 75% lost an average of 3.2% total body weight
28.6% of participants with high BMI lost a clinically significant amount of weight (5% or more) – in this case an average of 9.5% of their body weight
Of the 112 (11%) participants with high blood pressure, 86% of those with stage 2 reversed to stage 1, and 76% with stage 1 reversed to pre-hypertension.
To read the full study, please click here.
For more information on Vida and to get started, please visit http://www.vida.com.
About Vida Health
Vida Health is a mobile-first platform for wellness and chronic care that helps people prevent, manage and reverse chronic conditions like pre-diabetes, diabetes, hypertension, and mental health issues.
The service pairs an individual on a 1:1 basis with a human coach who guides him or her through evidence-based clinical programs. Utilizing data from connections to over 100 apps and devices as well as claims data, biometric data, health risk assessment data, and more, Vida is further able to apply machine learning to create a personalized approach to each individual.
Vida has high engagement from its users which has led to real health outcomes that lower healthcare costs. Vida is deployed at Fortune 500 companies, major national payers, and large providers. Customers include: Steelcase, eBay, FICO, Partners, Duke, Stanford, and many others.
To learn more about Vida Health, please visit: http://www.vida.com.