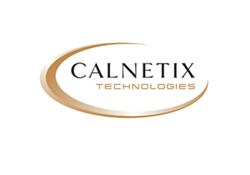 CERRITOS, Calif. (PRWEB) June 21, 2017
Calnetix Technologies will present an overview of its marine Organic Rankine Cycle (ORC) power module technology at the American Society of Mechanical Engineers (ASME) Turbo Conference and Expo this month.
Chris Sellers, Controls and Systems Engineer for Calentix, will give a paper entitled, "Development of 350 kW Marine Organic Rankine Power Module for Ship Waste Steam." Sellers co-authored the paper with Larry Hawkins, Director of Technology, Magnetic Bearings.
The paper focuses on a marine-based ORC waste heat recovery system designed to produce 350 kW of electric power from ship steam. The additional power will be used to offset the fuel demand from onboard diesel generators, resulting in a significant fuel savings as well as lowered emissions.
The ASME Turbo Expo will be held June 26-29 in Charlotte, North Carolina. Now in its 62nd year, the technical conference brings together experts from around the world to share the latest in turbine technology, research, development and application in the areas of gas turbines, steam turbines, wind turbines, fans and blowers, ORC and supercritical CO2.
Visitors are invited to learn more about Calnetix ORC heat recovery technology at Booth 901.
About Calnetix Technologies
Calnetix Technologies, LLC ("Calnetix"), headquartered in Cerritos, Calif., is focused on Innovation That Drives Industries™. The company specializes in high-performance, high-speed motor generators and best-in-class advanced magnetic bearings and control systems. Calnetix's patented, underlying technologies, which have been in use since the company's inception in 1998, have made Calnetix a world leader in the design and production of high-speed machines. The company's overall technology portfolio and system integration capabilities have led to development and production contracts with industry leaders and the start of many successful subsidiaries that focus on unique niche markets. For more information, please visit http://www.calnetix.com.