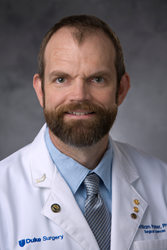 New research shows that acetaminophen use during pregnancy or early childhood increases risk of autism in at-risk infants
Amarillo, Texas (PRWEB) June 23, 2017
Mounting evidence indicates that acetaminophen use during pregnancy, and especially during infancy and early childhood, causes brain damage in at-risk children. Evidence that points specifically toward causation rather than simple associations will be identified. Factors that put babies at risk for acetaminophen-induced brain damage, including inflammation and male gender, will be discussed, and the apparent link between acetaminophen and autism will be examined in some detail. Finally, what is known regarding the safety and use of acetaminophen, which was "grandfathered" past the current drug approval process, will be examined. Dr. William Parker presents findings of a recent article in this Praeclarus Press webinar.
At the end of this webinar you will be able to:
Describe the current use of acetaminophen (paracetamol), both recommended and otherwise
Describe studies of acetaminophen safety that were conducted during pregnancy and in children
Describe results of studies examining the neurotoxicity of acetaminophen during pregnancy and in children
Describe the nature of circumstantial evidence pointing at acetaminophen-induced neurotoxicity during brain development
Describe the risk factors for acetaminophen-induced neurotoxicity
William Parker has worked at Duke University since 1993, and has published over 100 peer reviewed articles on various topics associated with biology and chemistry. He is best known for the discovery of the function of the human appendix and his work on the causes of inflammation in modern society. His most recent work, in collaboration with a team that includes investigators at Harvard, examines various lines of independent evidence pointing at acetaminophen-induced neurotoxicity during development, and was published earlier this year in the peer-reviewed and open access Journal of International Medical Research.
Praeclarus Press is a small press founded by health psychologist, Dr. Kathleen Kendall-Tackett, focusing on women's health. The mission of Praeclarus Press is to publish books that change people's lives. Praeclarus Press is based in Amarillo, Texas.
This webinar is available at Praeclaruspress.com, and will begin at Thu, June 29, 2017 1:00PM to 2:30PM (Eastern).