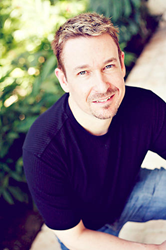 "Clinical hypnotherapist Steve G. Jones is among the best in the world." -Dr. Joe Vitale - Star of "The Secret"
New York, New York (PRWEB) July 18, 2017
Dr. Steve G. Jones, a board certified clinical hypnotherapist, is proud to announce virtual hypnosis sessions for patients who are attempting to overcome personal challenges and achieve their goals. Virtual reality hypnosis is a natural extension of Jones' normal hypnotherapy sessions, but adds a layer of cutting edge technology to enhance the patient's experience.
"This is a visual experience that enhances existing programs that help people with a variety of conditions," stated Dr. Jones. "With advancements in technology, the timing felt right to create a virtual reality experience that encompasses all of a patient's senses. This leads to a completely immersive session that can provide even more benefits to help patients overcome any condition that is preventing them from living the life they desire."
The idea behind virtual reality hypnosis is to engage patients with arresting visuals that draw them into a world of relaxation and calm. This sets the stage for Dr. Jones' power of suggestion, which is the foundation to help overcome challenges such as taking tests, phobias, weight loss issues, anxiety, anger management, smoking and overall wellness. Patients can watch Dr. Jones' virtual reality hypnosis sessions by putting their mobile device in a virtual reality viewer, which can be purchased online or at any electronics store.
Dr. Jones' Virtual Reality Hypnosis is just the latest innovation that he has created to expand his services. Jones, who has been practicing since 1986, and has authored more than 22 books, offers custom hypnotherapy CDs and MP3s that are designed to meet each patient's unique challenge. He also offers live phone hypnosis sessions and private hypnosis sessions.
About
Dr. Jones is a full member of the American Psychological Association, the National Guild of Hypnotists and the International Registry of Professional Hypnotherapists. He is also a nationally recognized motivational speaker, and is currently studying the effectiveness of his test-taking CDs among college students. He has traveled extensively, teaching hypnosis in Europe, America and Asia. Learn more here: https://stevegjones.com/