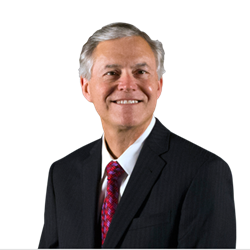 (PRWEB) June 26, 2017
With so much volatility in the market, investing can fall into a never-ending cycle of aggressive maneuvers during boom times followed by hesitancy and retreat during market downturns. This is one of the worst ways to build and manage wealth. To combat these tendencies and better guard against the inherent uncertainties of market forces, Houston-based CORDA Investment Management, LLC, is pleased to announce a complimentary portfolio review.
During this review, they will then analyze the investor's current portfolio and make recommendations to bring it in line with the identified risk tolerance. In this way, each investor will be poised to ride out market cycles. For more information, visit CORDA's website at http://cordamanagement.com/portfolio-review/
CORDA has followed the contrarian approach to investment since 1999. Developed by Warren Buffett and Benjamin Graham, along with other trusted names, the contrarian approach means investing in strong, stable businesses that are currently out of favor on Wall Street.
CORDA is a fee-only investment firm with a keen sense of fiduciary responsibility to its clients. Its advisors customize each client's portfolio based on individual needs and goals, from philanthropy to retirement income.
About Corda Management
CORDA Investment Management, LLC is an investment advisory firm that provides wealth management services for clients nationwide. CORDA's headquarters is located at 8955 Katy Freeway, Suite 200, Houston, Texas 77024. For more information, call the Houston office at 281-407-1531 or visit the website at http://www.cordamanagement.com/.