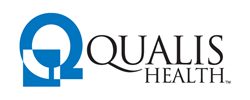 (PRWEB) June 27, 2017
Qualis Health has signed a contract with the Kansas Department of Health and Environment, Division of Health Care Finance (KDHE-DHCF), delivering its utilization management expertise to advance healthcare and improve health for people in Kansas. Qualis Health will implement post-payment retrospective review of claims from inpatient hospitals, inpatient psychiatric hospitals, and ambulatory surgical centers for fee-for-service Kansas Medicaid clients to safeguard against unnecessary utilization of services and to assure efficiency, economy and quality of care for Kansans.
"At Qualis Health, we strive to contribute to improving value in the healthcare system by ensuring the delivery of high-quality clinical services at a reasonable cost," said Jonathan Sugarman, MD, MPH, President and CEO of Qualis Health. "We look forward to assisting the Kansas Department of Health and Environment to accomplish the strategic goals of improving health outcomes and strengthening program integrity."
Qualis Health also currently provides care management, quality review and population health management services for Medicaid agencies in Alabama, Alaska, the District of Columbia, New Mexico, Oklahoma, Washington State, and Wyoming. Qualis Health's recent work in Kansas includes contracts with the REACH Foundation in Kansas City and with the Kansas Association for the Medically Underserved.
About Qualis Health
Qualis Health is one of the nation's leading population health management organizations, and a leader in improving care delivery and patient outcomes, working with clients throughout the public and private sector to advance the quality, efficiency and value of healthcare for millions of Americans every day. We deliver solutions to ensure that our partners transform the care they provide, with a focus on process improvement, care management and effective use of health information technology. For more information, visit http://www.QualisHealth.org.