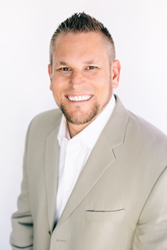 His prior leadership experience is the blueprint in what we were looking for in a COO.
PHOENIX, AZ (PRWEB) June 27, 2017
Telesoft, a trusted leader in technology expense and mobility management software and solutions, today announced it has appointed Daman Wood as Chief Operating Officer. Wood brings more than 20 years of experience in the technology sector focused on operations and revenue generation, most recently as Vice President of Service Delivery with Vonage.
"Daman is a fantastic addition to the Telesoft executive team and will help further our agenda as a worldwide leader in the technology expense and managed mobility industry, focused on recurring spend optimization within the Enterprise," said Charles Layne, Chief Executive Officer of Telesoft. "His prior leadership experience is the blueprint in what we were looking for in a COO. We're excited for him to get started and look for him to further improve our market leading managed service offerings."
Wood, has worked in multiple technology organizations with a primary focus on telecommunications. He is a recognized thought leader in the space and brings a wealth of product, process, operations, and sales knowledge to Telesoft. Prior to Telesoft, Wood was the lead executive for Vonage's nationwide Service Delivery Operations. He was also the head of operations for Telesphere leading all operational aspects for the company before being acquired by Vonage in December of 2015. Prior to Vonage, Wood held senior executive positions within Telesphere, UNSi, Airband, and Sparkplug Communications.
"I am very excited to lead the operations for the Telesoft team. Telesoft's unique offerings and single, unified platform to manage mobility and recurring telecom and technology expenses provide a wealth of potential for enterprises and public sector entities alike," said Wood. "I'm looking forward to guiding our operations team and increasing efficiencies while ensuring that the customer experience exceeds all expectations."
Wood currently resides in Phoenix and holds an M.B.A. from Arizona State University, WP Carey School of Business. He received his Bachelor of Science degree in Pre-Law and Engineering, Systems Engineering concentration from the United States Military Academy at West Point, and served as an officer in the U.S. Army and AZ National Guard. Wood grew up in Paradise Valley, Arizona, attending Chaparral High School in Scottsdale, and was one of only a handful of Arizona candidates nominated for appointment to West Point by former Arizona Sen. Jon Kyle.
George Kadifa and Sanjeet Mitra, Telesoft Directors and Managing Directors at Sumeru Equity Partners added, "We are pleased to have Daman join our team at Telesoft. His deep experience and commitment to high service levels, will allow us to continue delivering on our industry-leading customer satisfaction and further scale the business, based on the recent increase in demand for our services."
###
About Telesoft
Telesoft is a leading provider of technology expense and mobility management solutions to global enterprises. Telesoft Connect—an industry leading cloud-based software platform—enables customer organizations to drive savings of up to 20-30% and provides a versatile toolset for on-going management through a single, innovative interface. Enterprise customers utilize Connect to manage technology expenses across mobile, cloud and IP / fixed footprints as well as usage, IT inventory, expense validation, cost reporting and financial system integration. Today, Telesoft serves over 200 enterprise and government clients representing billions of dollars of spend in the most complex, challenging and advanced enterprise environments in the world. The company is headquartered in Phoenix, Arizona and provides solutions to customers around the world. Investors include Sumeru Equity Partners; a Silicon Valley based spin out of Silver Lake. For more information about Telesoft, visit telesoft.com.